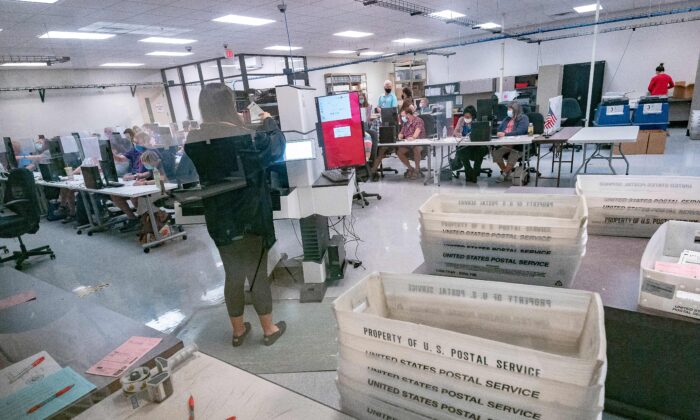 Poll workers count ballots inside the Maricopa County Election Department in Phoenix, Ariz., on Nov. 5, 2020. (Olivier Touron/AFP via Getty Images)
The Arizona Democratic Party on Friday said it will not pay a judge-ordered $1 million bond, suggesting that the audit will continue unabated after a court earlier in the day ordered a pause of Maricopa County votes during the 2020 election.
Watch Live Here:
The Arizona Democratic Party released a statement confirming it won't pay the bond. They also accused Senate Republicans of a "lack of transparency" regarding "the actual cost of the audit," which "makes the question of posting a $1 million bond laughable."
The pause would have started at 5 p.m. local time Friday and lasted until 12 p.m. on Monday, April 26.