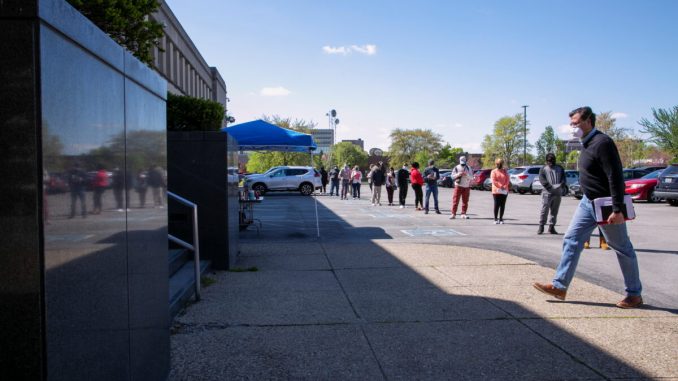 WASHINGTON—The number of Americans filing new claims for unemployment benefits last week dropped to a fresh one-year low, suggesting layoffs were subsiding and strengthening expectations for job growth in April as a re-opening economy unleashes pent-up demand.
But the labor market recovery has a long way to go, with the report from the Labor Department on Thursday showing at least 17.4 million people were collecting unemployment checks in early April, a sign that long-term joblessness was becoming entrenched.
"While new layoffs have slowed considerably, they are still nowhere near the level associated with a stable labor market," said Andrew Stettner, senior fellow at The Century Foundation. "The problem isn't that unemployed workers are not accepting jobs, but rather that the number of jobless people far outpaces the number of suitable job openings."
Initial claims for state unemployment benefits decreased 39,000 to a seasonally adjusted 547,000 for the week ended April 17, the lowest since mid-March 2020. Data for the prior week was revised to show 10,000 more applications received than previously reported.
Economists polled by Reuters had forecast 617,000 applications for the latest week.
It was the second straight week that claims were below the 700,000 level since March 2020 when mandatory shutdowns of non-essential businesses like restaurants and bars were enforced. There were large declines in filings in Texas and New York.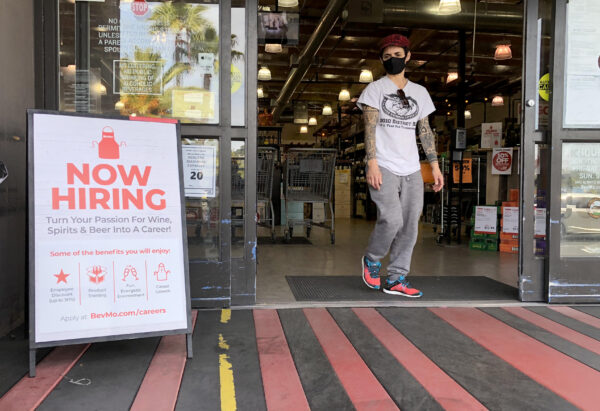 Claims have remained high because of fraud, especially in California and Ohio. The enhancement of the unemployment benefits programs, including a weekly $300 subsidy, could also be encouraging some people to attempt to file a claim for assistance, though not every application is approved.
The latest Labor Department data on first payments show only a fraction of claims were successful over the past months.
The weekly subsidy and the Pandemic Unemployment Assistance (PUA) program will run through Sept. 6.
The unprecedented surge in claims early in the pandemic could also be messing with the model that the government uses to strip seasonal fluctuations from the data. Claims jumped to a record 6.149 million in early April 2020. In a healthy labor market, claims are normally in a range of 200,000 to 250,000.
Including the PUA program, 699,798 people filed claims last week, squeaking below 700,000 for the first time since the pandemic started.
U.S. stocks opened slightly lower after the release of the data. The dollar was steady against a basket of currencies. U.S. Treasury prices were mixed.