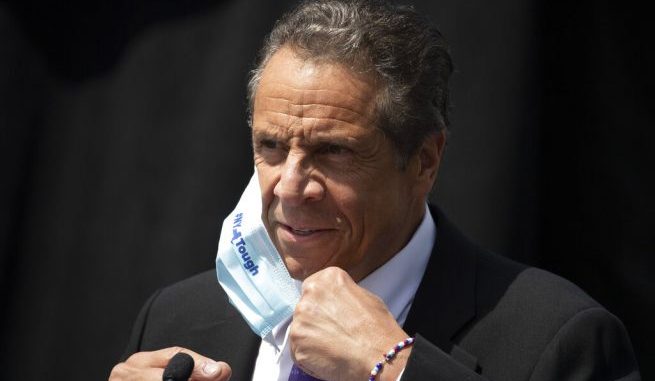 OAN Newsroom
UPDATED 1:00 PM PT – Saturday, August 15, 2020
Business owners in New York are fighting back against Governor Andrew Cuomo's coronavirus restrictions. According to recent reports, 1,500 gym owners have brought a lawsuit against Cuomo in a push to reopen.
This came after he forced them to remain closed out of fear the fitness facilities would become a hot bed for virus infections.
Gym owners argued the governor's actions are both unfair and arbitrary, since other personal care businesses have been allowed to resume services.
They also claimed physical fitness is part of the solution, not the problem.
"We're frustrated with where we're standing right now. We're supposed to be part of phase four in New York City on July 20th. We're three weeks past that. We think that the governor's comments are not accurate. We feel like gyms are part of the solution, we're not part of the problem. We're a part of people's person health, both physical and mental, and we want to get open." – Keith Worts, CEO of Crunch Fitness
In the meantime, fitness centers have been working overtime to prepare for when they can reopen.