The United States completely withdrawing from Afghanistan will make fighting terror more difficult, a top general said on Tuesday.
Gen. Frank McKenzie, head of U.S. Central Command, told members of Congress in Washington that conducting counterterrorism requires finding targets, locating them, and eliminating them.
"If you're out of the country, and you don't have the ecosystem that we have there now, it will be harder to do that. It is not impossible to do that, it will just be harder to do it," McKenzie said before the House Armed Services Committee.
Drones that are sent to kill terrorists, he added, would have to be sent from nearby countries if the United States no longer has a presence in Afghanistan. Instead of getting a drone in place in a matter of minutes, the length of time will be longer. Other options are sending a manned raid or launching a long-range precision strike. All are "inherently dangerous."
Top American officials are looking into reaching agreements with countries next to and otherwise near Afghanistan to locate resources.
"I can tell you that the U.S. military can do just about anything. And we're examining this problem with all of our resources right now to find a way to do it in the most intelligent, risk-free manner that we can," McKenzie said.
President Joe Biden announced last week that all U.S. troops will leave Afghanistan by Sept. 11, months after the withdrawal deadline set by his predecessor.
Biden said that it's time to end "America's longest war."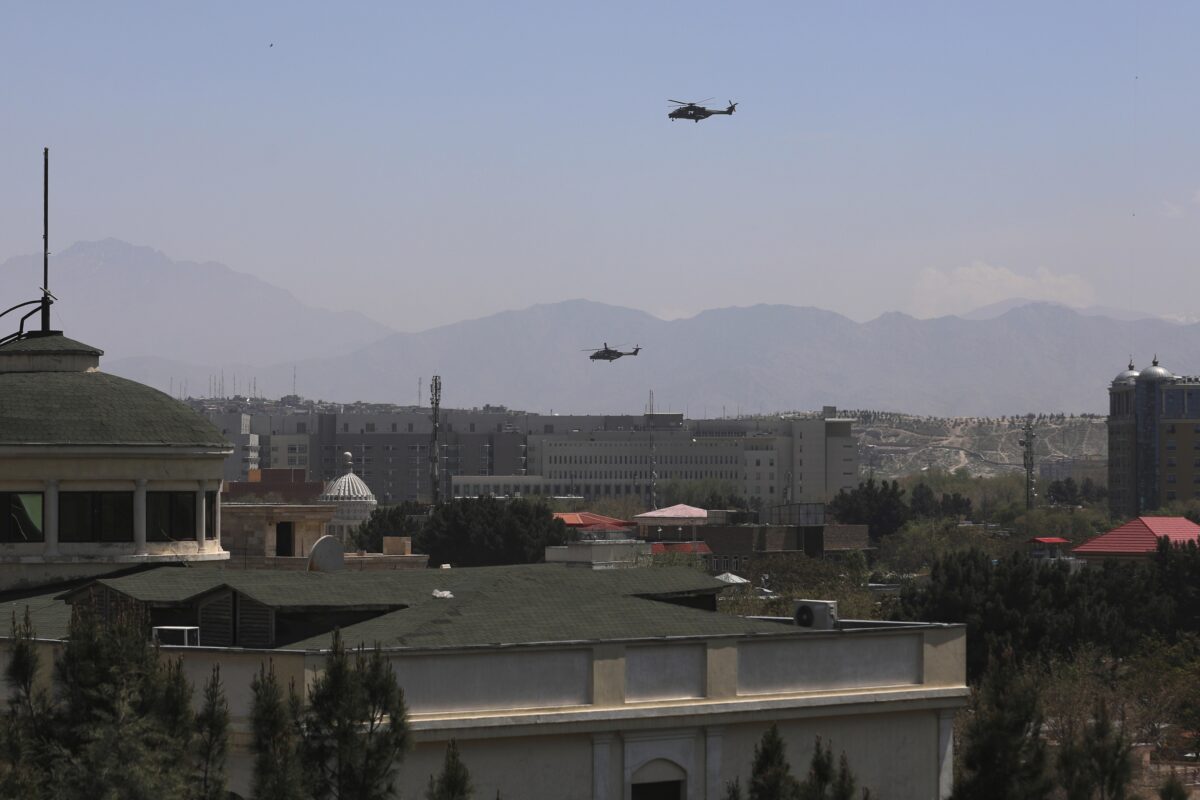 "We went to Afghanistan because of a horrific attack that happened 20 years ago. That cannot explain why we should remain there in 2021," he added.
Top military officials have cautioned both former President Donald Trump and Biden against removing all troops from Afghanistan, asserting it would make protecting America more difficult.
McKenzie in a talk in February said he remained concerned about the "extreme violence" the Taliban had carried out. Keeping levels of violence low was a condition of a deal the U.S. government under Trump reached with the Taliban, but Biden's administration has axed that condition.
Countries next to Afghanistan like Pakistan and China will likely display "an array of hedging behaviors" as U.S. forces depart, the general said on Tuesday. Pakistan could be the most effective U.S. partner because leaders there are concerned about a wave of refugees trying to enter in the event civil war breaks out again.
Rep. Elissa Slotkin (D-Mich.), a former Department of Defense official, said that America had trouble getting intelligence and monitoring the threat of ISIS when it pulled troops from Iraq and wondered how things would be different with Afghanistan.
Groups like the Taliban and ISIS still want to launch attacks against the United States, McKenzie said.
"I think that is a reasonable concern. And I share that concern, frankly," he said.
But Rep. Adam Smith (D-Wash.), the committee's chairman, said that Biden's decision to withdraw from Afghanistan was the right one.
"There was no easy, good decision here," he told the hearing. "We have accomplished much of what we set out to accomplish in terms of degrading al Qaeda. Certainly, we killed Osama bin Laden, and we have significantly reduced the ability of terrorist groups to operate out of that region. And at between $14 and $20 billion a year, I don't think that investment is justified at this point. I think the president made the right decision in terms of what our current defense priorities are."