Siblings of George Floyd said Tuesday that they were grateful for the jury convicting former Minneapolis police officer Derek Chauvin of three charges including second-degree murder.
"We got the verdict we wanted," Terrence Floyd, one of Floyd's brothers, told a press conference in Minnesota.
"My brother's not here. I'm grateful and I'm proud of him," he added.
George Floyd died on May 25, 2020, after being restrained by law enforcement officers.
Chauvin knelt on Floyd's neck and back for nine minutes and 29 seconds.
Chauvin was convicted by jurors earlier Tuesday and faces decades in jail.
Chauvin's lawyer did not respond to a request for comment.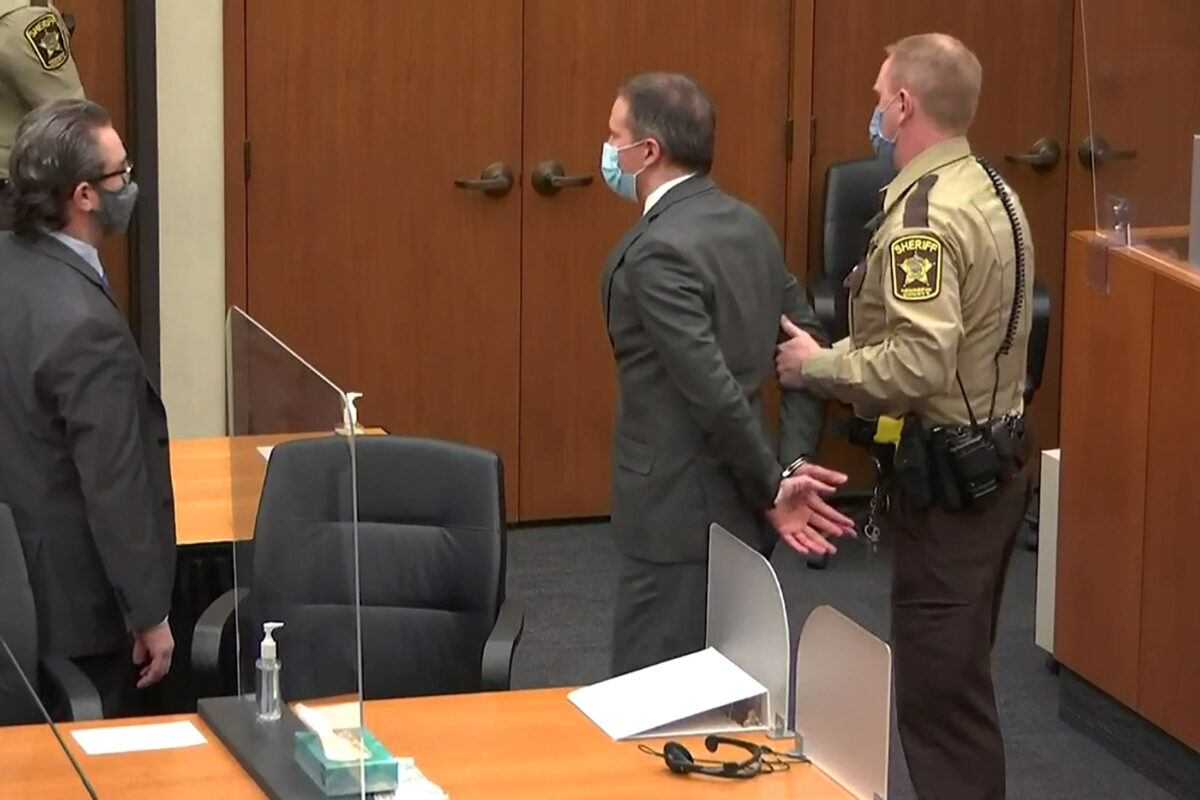 Philonise Floyd, another brother of the deceased man, said he prayed for Chauvin's conviction and had faith that he would be convicted.
"My brother was murdered," he said.
People celebrated in Minneapolis outside the courthouse in which the trial took place, and elsewhere in the United States upon hearing of the conviction.
But the fight for racial justice is not over, Philonise Floyd said, mentioning the recent fatal police shooting of Daunte Wright in nearby Brooklyn Center.
"I told you, we will get justice. And we still, we're going to fight for you, too. We're going to fight for everybody," he said, adding later, "We're not going anywhere."
Relatives thanked activists and others, including Rev. Al Sharpton and Rev. Jesse Jackson, who they said had been fighting for a long time for civil rights.
Sharpton in particular has drawn criticism over the years for allegedly inciting violence before the Crown Heights rioting in 1991 and later attempting to justify the riots, which left over 200 injured.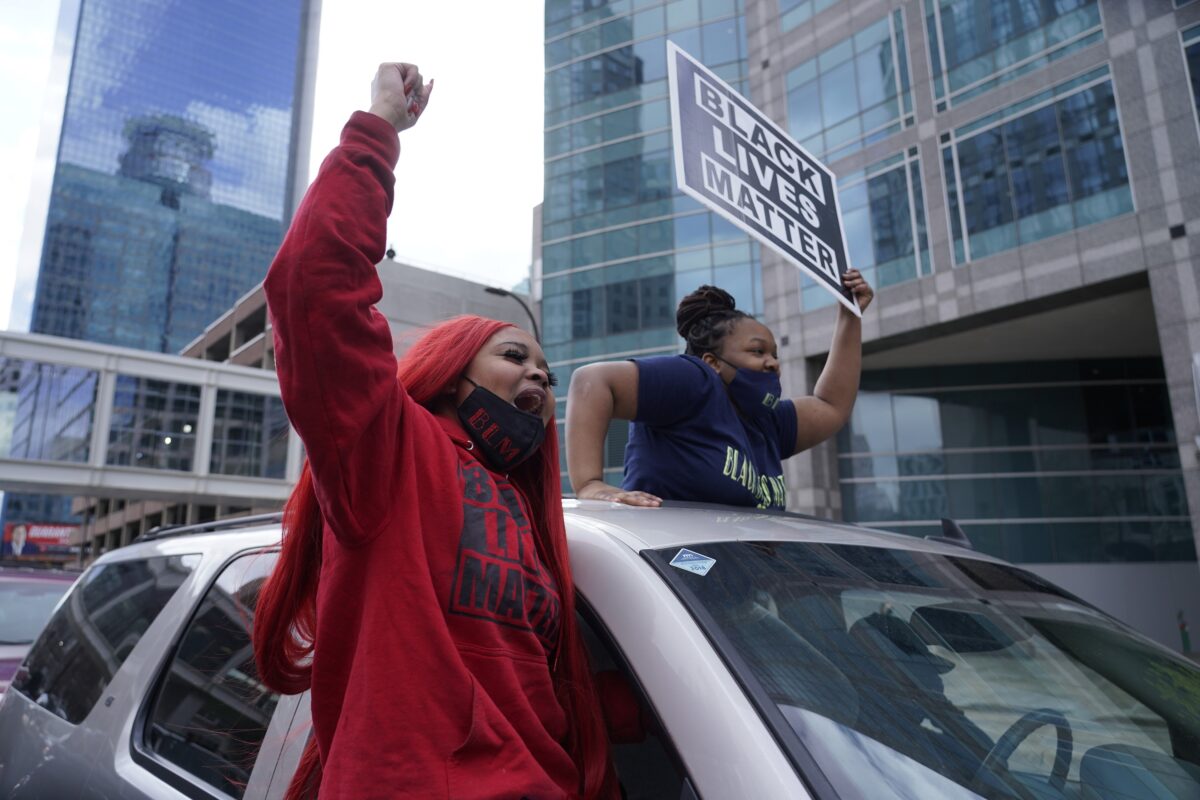 Relatives of George Floyd also said they'd keep pressure on members of Congress to pass the George Floyd Justice in Policing Act, which would, among other measures, ban some police tactics such as chokeholds and no-knock warrants.
Demonstrations in many cities on Tuesday remained peaceful, though rioting broke out in Portland, Oregon. Rioters said they wanted to see justice for Wright, who was shot after resisting arrest on an outstanding warrant.
Minnesota Attorney General Keith Ellison, Minnesota Gov. Tim Walz, and President Joe Biden, among other officials, also reacted positively to the verdict.
Walz called the conviction "an important step toward justice for Minnesota" while urging the state legislature to pass various bills that would reform policing.
Many officials and others expressed similar views, but not everyone.
Candace Owens, a host for the Daily Wire, argued that because of pressure on jurors to convict, the verdict amounted to "mob justice."
"The media and the Democrats now have enough power to bully and to lie to and to create propaganda," she said on Fox News' "Tucker Carlson Tonight," referencing how some accounts misled members of the public about details in the case.
"This was not a fair trial. No person can say this was a fair trial," she added.