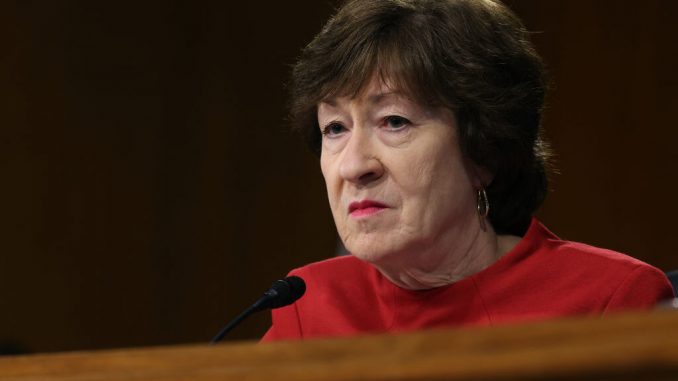 OAN Newsroom
UPDATED 5:10 PM PT – Wednesday, April 21, 2021
Republican Senator Susan Collins (Maine) has joined Democrats to overturn a Trump administration rollback of methane emissions.
This week, the GOP senator said she will co-sponsor legislation to axe the Trump-era rule by using the Congressional Review Act (CRA). The CRA would allow Congress to get rid of regulations completed in the prior 60 legislative days.
The rule had eased regulations on U.S. energy producers as part of President Trump's greater effort to roll back a series of Obama-era policies. It lifted requirements to monitor and limit methane leaks from wells, pipelines and other operations.
Collins has joined Democrats to once again limit methane emissions as they battle so-called climate change.