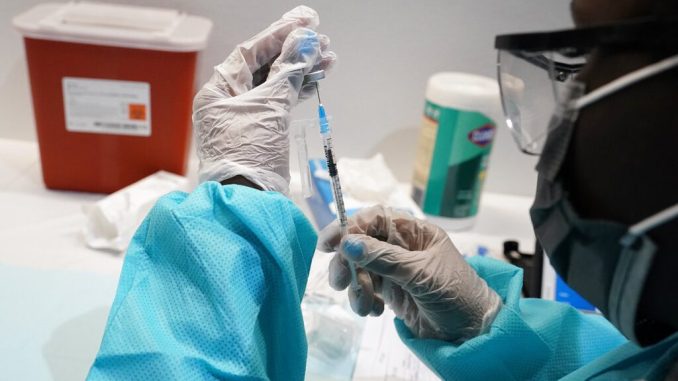 OAN NEWSROOM
UPDATED 12:30 PM PT – Sunday, July 10, 2022
A new study from Italian researchers find that COVID booster vaccines are less than 20 percent effective in combating the virus. The recent study also found that vaccines are less than 25 percent effective against symptomatic disease after only a few months. It directly contrasts between what Doctor Anthony Fauci and other top scientific researchers have said. They claimed that boosters were 75 percent effective against preventing the spread of the omicron variant.
"Our booster vaccine regimens work against omicron," Fauci said. "At this point, there is no need for a variant-specific booster."
According to White House COVID response coordinator Jeff Zients, the unvaccinated are eight times more likely to end up in the hospital and 14 times more likely to die compared with people who are fully vaccinated. CDC Director Rochelle Walensky said 36 states have detected omicron so far and the variant makes up about 3% of COVID cases nationwide.
"And so the message remains clear," Fauci voiced. "If you are unvaccinated get vaccinated and particularly in the arena of omicron if you are fully vaccinated, get your booster shot."
Not only is the initial two dose series incapable of maintaining that standard, the booster dose, which according to Fauci was to "keep people healthy" rapidly fades to half that percentage against symptomatic illness.
As of July 7, 260.3 million people have received at least one dose of a #COVID19 vaccine. Of those, 222.5 million are fully vaccinated. More than 106.6 million people have received a COVID-19 booster dose.

Find a COVID-19 vaccine or booster near you: https://t.co/xbvNiaVJKV. pic.twitter.com/vuw8UNhDbl

— CDC (@CDCgov) July 7, 2022
There is little to no protection against infection with the dominant variants, demolishing any pretense of necessity for mandates.