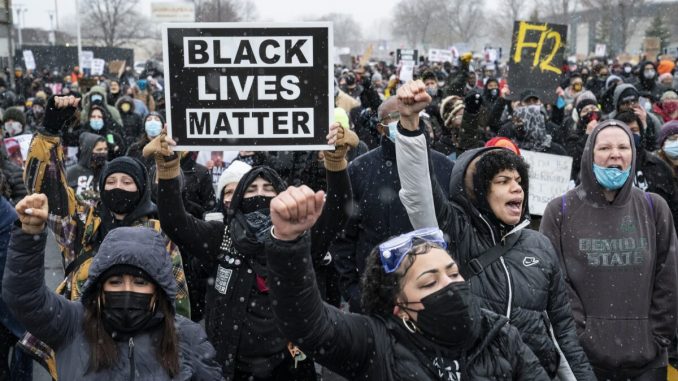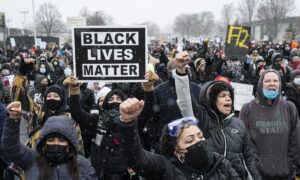 A Minnesota state lawmaker is seeking to punish those convicted of a crime committed during protests by stripping their access to state-sponsored assistance programs, including student loans, unemployment benefits, and food stamps.
State Sen. David Osmek, a Republican, earlier this month introduced Senate File 2381, as officials, business owners, and residents of Minneapolis fear that the fatal officer-involved shooting of Daunte Wright could lead to a repeat of the unrest that erupted last summer over the death of George Floyd. According to Gov. Tim Walz, the widespread riots, looting, and arson left the Twin Cities area with at least $500 million in damage during protests and riots last year.
If passed, the bill would make anyone convicted of a criminal offense in a "protest, demonstration, rally, civil unrest, or march" ineligible for, among other social benefits, college student loans and grants, unemployment benefits and assistance, business grants, medical assistance, and supplemental nutrition assistance, also known as food stamps.
The bill is not retroactive, meaning that it would not apply to crimes committed before it became law.
"Opponents of this legislation have been saying this is an attack on the 1st Amendment, which it clearly is not," Osmek wrote on Facebook in defense of his bill. "Minnesotans still maintain their freedom of speech, which I hope they use. What they cannot do is loot, riot, or cause harm to others without any consequences."
Osmek's bill was filed after the death of Daunte Wright on April 11.
After Wright was pulled over for a traffic violation, officers attempted to place him in custody upon learning that he had a warrant out for his arrest for a weapons charge. He slipped from the grasp of one officer before getting back into his vehicle; after a struggle, he was shot by Potter, body camera footage shows. Potter has since been arrested and charged with second-degree manslaughter, which carries a penalty of up to 10 years in jail.
Protests at Brooklyn Center continued for several days following the shooting. John Harrington, commissioner of the state Department of Public Safety, said an initially peaceful protest on April 16 turned violent, with rioters pushing against the fence surrounding the city's police station and throwing glass bottles and rocks at officers.
"This is a night that should have been about Daunte Wright, should have been folks there recognizing his death and the tragedy that that is. Tearing down a fence, coming armed to a protest, is not, in my mind, befitting a peaceful protest," said Harrington at a press conference. The police declared an unlawful assembly and arrested 136 protesters that night, in addition to nearly 100 arrests made in previous nights.
Zachary Stieber contributed to this report