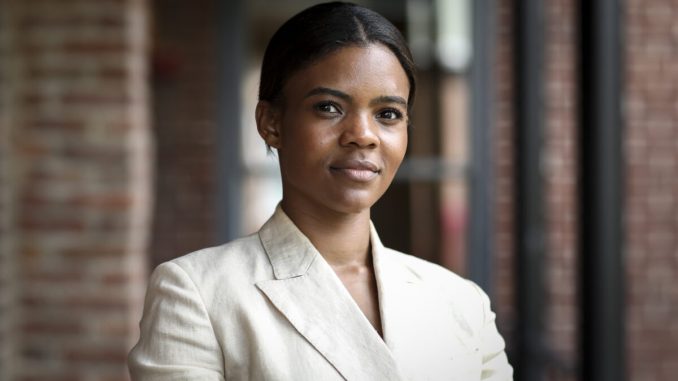 Conservative commentator and author Candace Owens has condemned the media for "systemic oppression" after the verdict in Derek Chauvin's trial, urging more people to stand up against the oppression.
"What we're really seeing is mob justice," Owens said on Foxnews' "Tucker Carlson Tonight" on Tuesday of the verdict in former police officer Derek Chauvin's trial earlier that afternoon.
Owens said that through mainstream media propaganda, "We are actually seeing a systemic oppression that is taking place."
"And it is working with the education institutions, teaching critical race theory and all of this nonsense to make sure that we are mass-producing failures that are angry and that are violent and that are willing to riot and loot on behalf of the democrats because that's all they want right now—are pawns in their nefarious scheme to take over this country."
"This was not a trial about George Floyd or Derek Chauvin. This was a trial about whether the media was powerful enough to create a simulation and decide upon a narrative absent any facts," Owens said.
Chauvin was found guilty on all three charges against him. He could face up to 40 years in prison for the most serious charge—second degree murder.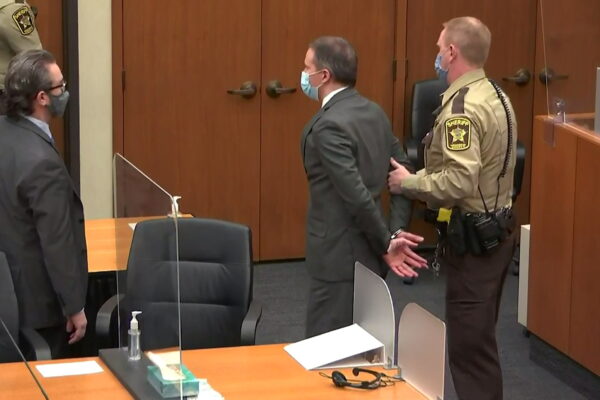 She pointed out the media kept playing the nine-minute video clip from a bystander's cellphone without showing the full police bodycam video.
George Parry, a former chief of the Police Brutality/Misconduct Unit of the Philadelphia District Attorney's office, found that Floyd was non-compliant throughout his encounter with the police, and shouted seven times that he couldn't breathe before lying down, after analyzing a video compilation from the police body cameras, bystanders, and a shop camera.
"The media came out and told us that this was a man who was just getting his life together, he was a good member of society, and he got mixed up because a racist white police officer had it out for him and killed him," Owens added. "All the facts came out, and all of that fell apart."
Minneapolis police union president Bob Kroll once told his members that Floyd had a "violent criminal history" but "the media will not air this," Owens said.
She also pointed out that Floyd had three times the lethal doses of fentanyl in him when he died.
"But nobody cares because the media was successful at putting out a narrative. And they kept hitting that narrative.
"This was not a fair trial. No person can say this was a fair trial," Owens claimed.
The jury responsible for determining the outcome of the trial was under great pressure. President Joe Biden said he was "praying" for the "right verdict." Black Lives Matter supporters suggested that there would be further riots and violence if Chauvin was not found guilty.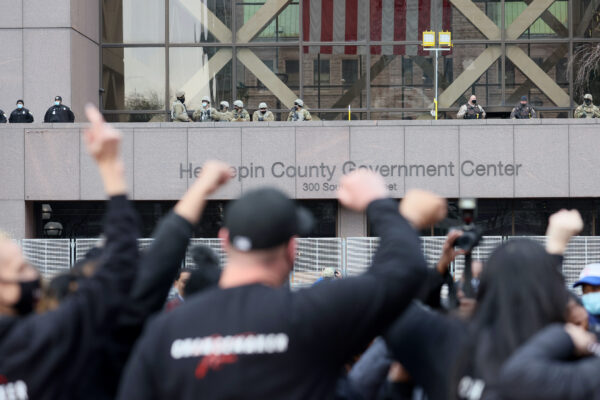 Over 3,000 National Guard troops were activated in Minneapolis before the trial. Troops were also deployed in Washington D.C. and Chicago as a precaution.
Three days ahead of Chauvin's verdict, Rep. Maxine Waters (D-Calif.) told protesters gathered in Minneapolis, "We've got to get more confrontational." She also demanded Chauvin receive a guilty verdict at the time.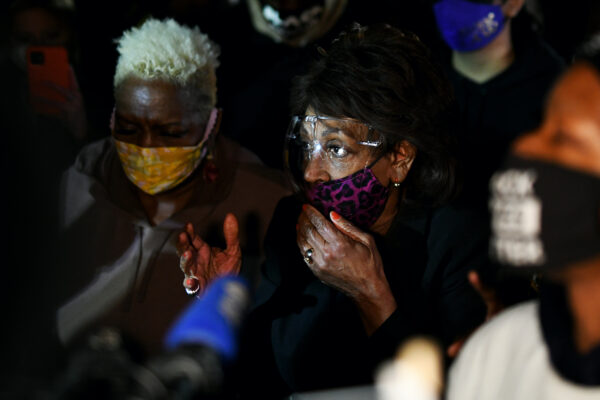 The judge presiding Chauvin's case criticized Waters' remarks and noted that the defense could use her comments for an "appeal that may result in this whole trial being overturned."
"I'm so old, Tucker, that I remember when a man said 'March peacefully and patriotically to the Capitol,'" and that was considered an incite to violence, right?" Owens asked. "Look at what Maxine Waters says. No one, no one in the media is condemning these remarks."
Waters later defended her remarks, saying that she was "nonviolent" and was talking about "confronting the justice system." House Speaker Nancy Pelosi said she was "absolutely not" inciting violence.
"They play by a different set of rules but it's because we allow them to play with that different set of rules," Owens said. "They get away with virtually everything because we don't have strong people on our side that are willing to stand up."
Owens further pointed out that Floyd had served in prison for over seven years for armed robbery and other crimes.
"Imagine if you are one of his victims that is alive, one of his victims that he armed-robbed. You have to hear that this man's name will always be synonymous with justice. How would that feel to you?" Owens added.
"I feel like we are living in fiction right now in America. We are losing this country," Owens said. "And I feel like I'm one of the only ones who has the courage to say I will not be mobbed into a different reality."
In February, Owens indicated that she was thinking about running for president.