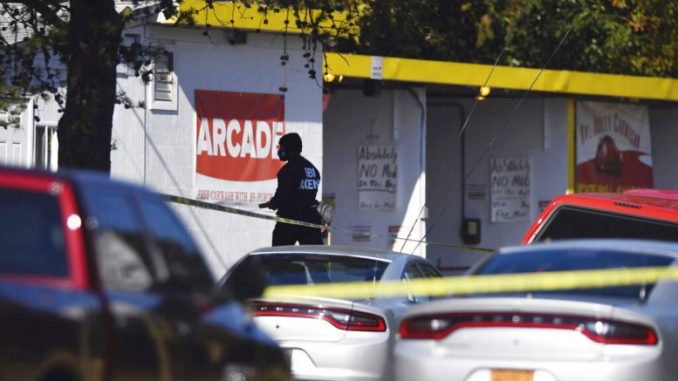 OAN Newsroom
UPDATED 11:55 AM PT – Sunday, December 13, 2020
A small North Carolina community is mourning after an officer was killed in the line of duty. The residents of Mount Holly are coming together to support the family of the fallen officer following his tragic death.
On Saturday, dozens in Belmont paid their respects to 25-year-old Tyler Herndon, the first Mount Holly police officer to die in the line of duty. On Friday, Herndon was killed in a shootout with a suspect, just two days before his 26th birthday.
Officers said the shooting took place after police confronted an armed suspect while responding to a breaking and entering call at a local car wash.
The suspect, identified as 24-year-old Tyler Funk, was also shot but suffered minor injuries. He has been taken into custody and charged with first-degree murder.
Community and family members are mourning the tragic loss.
"I mean [he was] absolutely great, awesome personality," his family member Heather Campbell said. "Literally, he wanted to be an FBI agent that was his endgame."
She added that he had to be a police officer for two years to become an agent and he was almost there.
"He almost made it," Campbell stated.
Several businesses in Mount Holly were lit blue as the town came together to pay tribute to the fallen officer.
"To see everyone come together and the support," Jack Beagle's bar manager, Jessica Shackway, noted. "I can't even describe how happy I am to be apart of this community."
The community's former sheriff's deputy also expressed his grief. He touched on the growing violence on law enforcement officers.
"I hate it for the family," Former Deputy Eric McMillan said. "I'm angry and this has got to stop, man. This assault on our law enforcement officers has just got to stop."
On Sunday evening, the town organized a candlelight vigil to celebrate Herndon's life and service to the community.