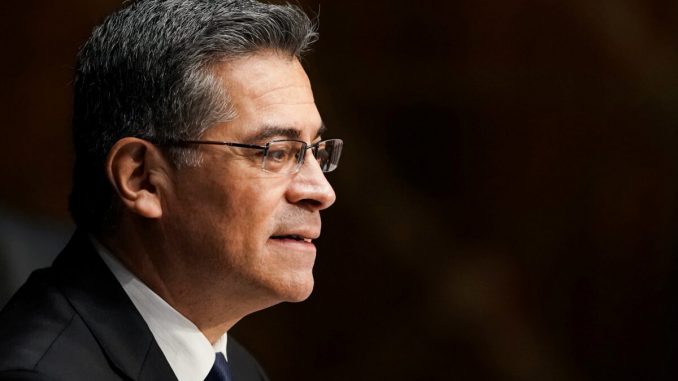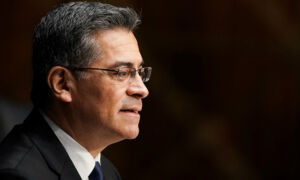 The Biden administration is rolling back Trump-era restrictions on the use of fetal tissue in federally funded research, a move welcomed by some scientists but heavily criticized by pro-life advocates.
In a notice released April 16, the National Institutes of Health (NIH) said that the Department of Health and Human Services (HHS) would end both a ban on NIH-funded research using fetal tissue procured from elective abortion and a layer of ethical review on such studies.
"NIH reminds the community of expectations to obtain informed consent from the donor for any NIH-funded research using human fetal tissue, and of continued obligations to conduct such research only in accord with any applicable federal, state, or local laws and regulations," the notice read.
HHS Secretary Xavier Becerra also "determined there are no new ethical issues that require special review," a statement from the agency said.
Under the Trump administration, HHS had implemented a host of rules aimed to restrict the use of fetal tissue in research projects performed within the agency, as well as those conducted outside HHS but that receive NIH funding. One of those rules directed researchers to stop their projects once their tissue supplies ran out. Another rule requires that researchers seeking NIH funds go through a multi-layer review process by an Ethics Advisory Board if they want to use fetal tissue.
The change was praised by scientists and institutions that previously had to rely on private donations of tissue or pivot to other systems to continue their projects, including the International Society for Stem Cell Research (ISSCR), the largest professional organization of stem cell researchers.
"Research grants should be based on the scientific and ethical merit of each proposal. The ISSCR welcomes the return to evidence-based policymaking," the society's president, Christine Mummery, said in a statement to Nature magazine.
Pro-life groups, however, criticized HHS's reversal as unethical, saying that the policy change could undermine their efforts against abortion.
"Reversing the ban on federally-funded research using fetal tissue obtained from abortion, removing the Ethics Advisory Board's oversight and opening the door to fetal tissue research for the NIH is a heartless and anti-life move by the administration," said Jor-El Godsey, president of Heartbeat International, which operates a network of facilities that counsel women who consider abortion. "This is simply doing the bidding of the biggest Biden special interest—Big Abortion."
"The trafficking of aborted baby body parts for research is barbaric," says David Prentice, vice president and research director of the Charlotte Lozier Institute and a former member of the now-dissolved Ethics Review Board. He warned that Becerra will "open the floodgates to federal taxpayer funding and trafficking of baby body parts."
"His actions are reckless, dangerous and harmful to innocent unborn life," he said.