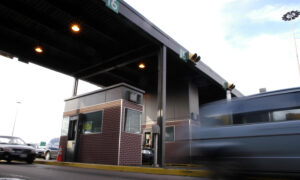 Norton Juster died in March 2021. He was an architect, as well as an author in his spare time. Despite an impressive career as an architect, he is best known as an author.
"The Phantom Tollbooth" was Juster's best-known book. It appeared in 1961 and has been in print ever since.
Milo, a child, never knew what to do with himself. Nothing interested him. For Milo, everything seemed a waste of time. One day he comes home to find a surprise package. It contains a tollbooth kit, a map to the Lands Beyond, and coins for the trip.
Milo, with nothing better to do, builds the tollbooth and drives a long-unused electric car among his toys through it. Once through the booth, he discovers he's no longer in his room. He is traveling on an unfamiliar country highway.
The Lands Beyond prove to be the Realm of Knowledge. The Kingdom of Wisdom has split into competing kingdoms run by the first king's sons. Azaz the Unabridged is king of Dictiononopolis, the realm of words. The Mathemagician is the Ruler of Digitopolis, the realm of numbers.
Milo soon assumes a quest, rescuing the Princesses of Sweet Rhyme and Pure Reason, exiled by their uncles, Azaz and the Mathemagician. Without them, there is neither rhyme nor reason.
Milo encounters, is assisted by, and is opposed by fantastic characters. He is aided by Tock (a watchdog who ticks) and the Humbug. He has to get beyond Expectations and escape the Doldrums. Before freeing the princesses, he meets the Which, Faintly Macabre (in charge of using words wisely), and encounters the symphony of light and battles the demons of ignorance.
Juster never wrote a sequel. Readers, like Milo at the book's end, realize another visit would have been superfluous.
"The Phantom Tollbooth" is seemingly a children's book, but viewing it as only a children's book is dismissive. It's replete with puns, word plays, and double meanings. The book is an allegory that can be read on many levels. Some are best appreciated as an adult.
You may have read "The Phantom Tollbooth" as a child. You may have missed it. Regardless, it's worth rereading or reading this year as an adult. Juster presented a world where the realm of knowledge was threatened by the demons of ignorance. As it is today, it was also threatened by the quarrels of those charged with preserving wisdom.
"The Phantom Tollbooth," by Norton Juster, Random House; 35th ed., 1989.
Mark Lardas, an engineer, freelance writer, historian, and model-maker, lives in League City, Texas. His website is marklardas.com.