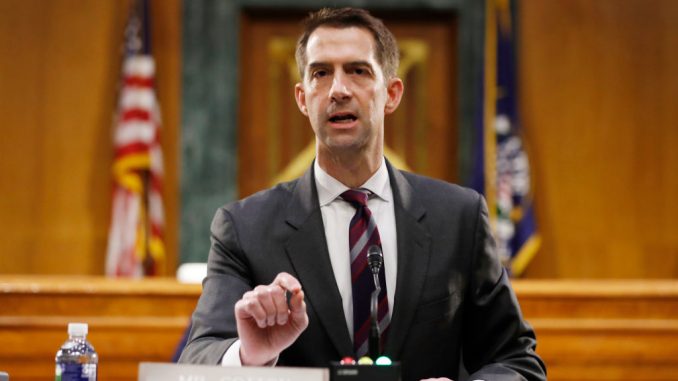 OAN NEWSROOM
UPDATED 10:30 AM PT – Thursday, May 12, 2022
Sen. Tom Cotton (R-Ark.) is criticizing the latest political bias surrounding President Joe Biden's Department of Justice. In a recent interview, the Arkansas senator said the DOJ was targeting parents for protesting over critical race theory in public schools.
However, he added, the same Justice Department does nothing about potentially violating protests at private residences of Supreme Court Justices. The senator stressed anyone threatening violence outside a judge's home must be charged with a federal crime.
Judges and other government officials shouldn't be subjected to violent threats at home simply because they serve the public. Our bill will protect public servants and their families by allowing them to remove their home addresses from any public website.https://t.co/S9KRwmjUa3

— Tom Cotton (@SenTomCotton) May 10, 2022
Cotton, also suggested Attorney General Merrick Garland may have reacted differently if it were a pro-life groups rallying outside the homes of liberal Justices.
"They should enforce federal law because there is a law that explicitly prohibits protesting at the homes of justices, jurors or prosecutors," said Cotton. "Joe Biden should go out and say law enforcement will put an end to it tonight. If any person gets close to a justices home they should be charged with a federal crime."
The Arkansas lawmaker added, Garland is apparently refusing to enforce the law equally against supporters of both major parties.