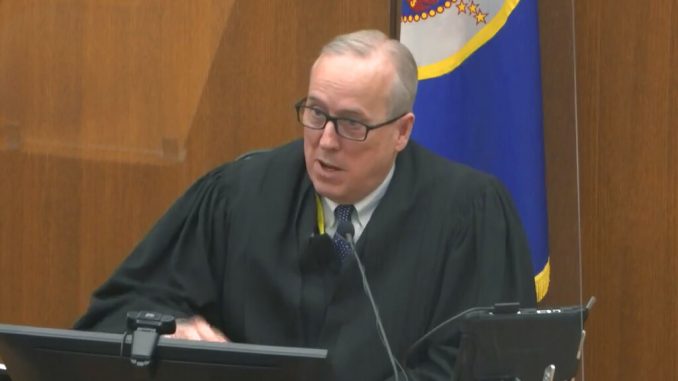 OAN Newsroom
UPDATED 5:23 PM PT – Monday, April 12, 2021
The judge presiding over former Minneapolis police officer Derek Chauvin's murder case refused a request to sequester the jury.
On Monday, Hennepin County Judge Peter Cahill said the move would be counterproductive to the case.
Chauvin's defense team hoped to isolate jurors from public influence. Additionally, they wanted to ask jurors what they knew about the nearby shooting of 20-year-old Daunte Wright, which occurred Sunday night.
The defense team fears several jurors have personal ties to the community where the shooting occurred, and it could sway their verdict.
"I understand the argument from the defense that this now puts them even more ill at ease, but I think sequestering them would only aggravate that. 'Oh, I heard about the civil unrest and now the judge is putting us in the sequestration. There must be a greater threat to our security,'" Judge Cahill stated. "I think the better way is to just continue with the trial as we've been going."
In the meantime, Judge Cahill said jurors could be sequestered next Monday, while both parties give their closing arguments.