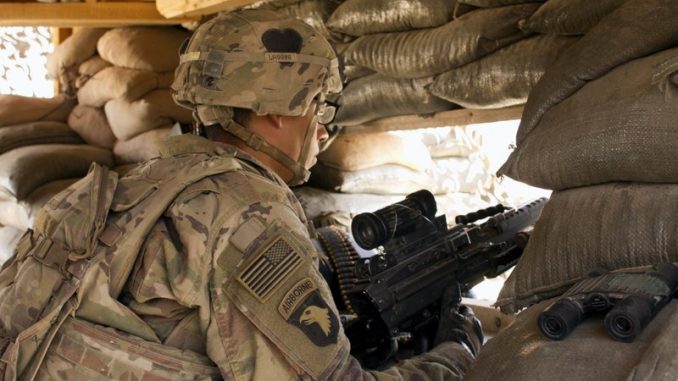 OAN Newsroom
UPDATED 11:14 AM PT – Thursday, April 8, 2021
The last troops stationed in Iraq still don't know when they are coming home. On Wednesday, U.S. and Iraqi officials said the most recent round of talks did not result in a timeline for the withdrawal of the last 2,500 service members in the country.
The discussion marked the third meeting between the two nations and the first during the Biden administration. When asked about the progress of the plan, Pentagon Press Secretary John Kirby shifted the blame onto Iraq by saying troops were only there by invitation.
"This is a mutual decision by the Iraqi government and the United States government. And again, Pierre, we are there at the invitation of the Iraqi government. And the mission is singly focused on going after ISIS and particularly and you saw this in the communique. Our role is, is advise and assist."
LIVE: @PentagonPresSec John F. Kirby holds a briefing at the Pentagon. https://t.co/yjS0FYE14E

— Department of Defense 🇺🇸 (@DeptofDefense) April 7, 2021
President Trump began talks in the summer of last year, affirming that the U.S. presence in Iraq had gone on long enough and our troops were needed back home.