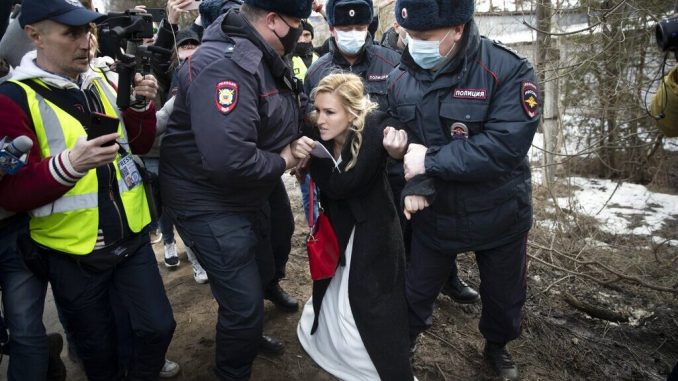 OAN Newsroom
UPDATED 5:30 PM PT – Tuesday, April 6, 2021
Dozens of Russians rallied in support of opposition leader Alexey Navalny outside the prison where he's being held. On Tuesday, a team of medics, led by Navalny's personal doctor, arrived at the prison. However, the administration refused to let them in.
Shortly after, a group of protesters arrived at the prison, demanding that doctors be given access to Navalny.
"We understand Navalny's medical condition a little bit better than the prison administration," Anastasia Vasilyeva, Navalny's doctor said. "Here's our plan, to talk to the chief correctional officer, to talk to the prison medic, and to come up with a solution to provide treatment to Navalny so that he ends his hunger strike. Because what's going on is bad for his health."
After a brief standoff, the doctors and several protesters were arrested by local police, citing security concerns.
The Russian opposition is now planning a major nationwide strike to demand Navalny's release in coming weeks.