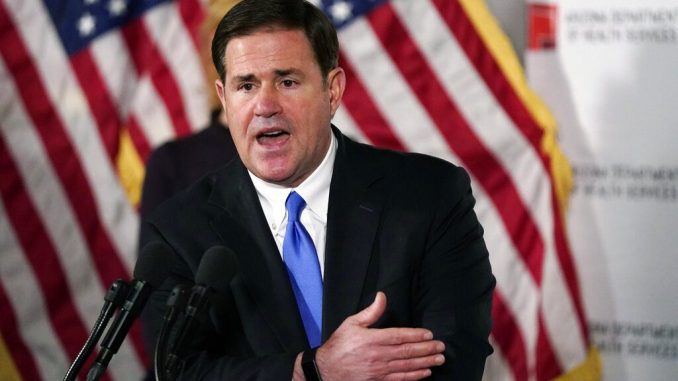 OAN Newsroom
UPDATED 9:57 AM PT – Thursday, March 25, 2021
Arizona Gov. Doug Ducey (R) said Kamala Harris is the worst possible choice to lead the U.S. efforts to tackle the border crisis. He made the comments Wednesday amid the surge in illegal crossings at the southern border.
Apprehensions have also spiked after Joe Biden reversed many of President Trump's immigration policies without having alternative solutions ready.
According to Ducey, Biden and Harris are both out of touch with the situation at the border.
If President Biden's intent was to show he's taking the crisis at our border seriously, he's actually done the complete opposite by selecting V.P. Harris to lead on this issue. He's completely trivialized this issue by putting someone in charge that flat out, just doesn't care. pic.twitter.com/LCvotQomTa

— Doug Ducey (@dougducey) March 24, 2021
Ducey said Biden's choice of Harris to manage the border crisis shows he's not taking the issue seriously. The governor added, if Biden wants to actually solve the problems at the border, he would've chosen someone with more experience and passion.