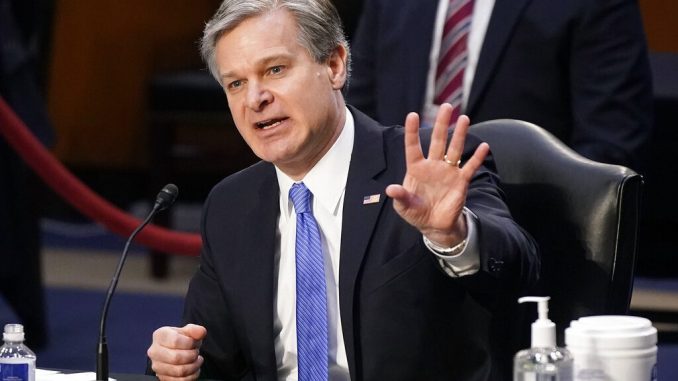 OAN Newsroom
UPDATED 8:31 AM PT – Wednesday, March 3, 2021
FBI Director Chris Wray admitted to slowing the investigation into origins of the Russia hoax, but insisted former U.S. attorney John Durham was to blame.
"Because we're cooperating fully with Mr. Durham's investigation, at his request, we have slowed that process down to allow his criminal investigation to proceed," explained the agency chief.
Wray told the Senate Judiciary Committee Tuesday that the Obamagate probe had to proceed slowly because it had to go through the FBI's Office of Professional Responsibility.
This comes despite Durham having resigned as U.S. attorney last month. Meanwhile, he has continued the probe of Russia hoax as a special counsel.
During the hearing, Sen. John Kennedy (R-La.) attempted to get Wray to identify the cause behind the delay.
"At the moment, that process is still underway in order to make sure that we're being appropriately sensitive to the criminal investigation," stated the Louisiana lawmaker. "So, you've had had to hold up as a result of a criminal investigation."
Republican senators have criticized the bureau for dragging their feet with regards to the potential prosecution of top Obama-era officials. They said those officials illegally spied on the 2016 Trump campaign and helped promote the Russia hoax for political purposes.