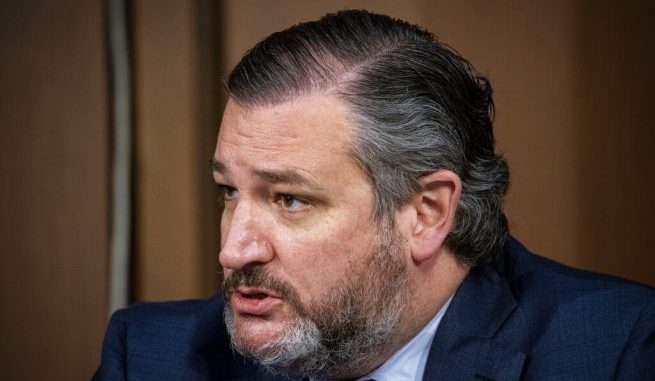 OAN Newsroom
UPDATED 2:28 PM PT – Monday, February 22, 2021
Sen. Ted Cruz (R-Texas) warned the Biden administration against politicizing the Justice Department. Cruz shared his concerns while grilling Joe Biden's nominee for attorney general, Merrick Garland, at Monday's Senate panel hearing.
During the Obama-Biden administration we saw the Department of Justice politicized and weaponized. I hope we won't see that repeated if Merrick Garland is confirmed. pic.twitter.com/mOVi9VROS5

— Senator Ted Cruz (@SenTedCruz) February 22, 2021
During his questioning, the GOP senator accused former Attorney General Eric Holder of weaponizing the DOJ during the Obama-Biden administration. Cruz claimed then-Attorney General Holder improperly used his office to target political opponents, much like the Obama-era IRS.
He said he hopes the new attorney general won't repeat these actions.
"Attorney General Eric Holder was held in contempt of Congress, criminal contempt of Congress, that was a bipartisan vote. 18 Democrats voted to hold Attorney General Holder in contempt," Cruz explained. "They did so because he refused to produce documents to Congress for Congress' investigation of the Fast and Furious scandal, a major scandal that resulted in the death of two federal law enforcement officers."
Garland said if he's confirmed, he wants the DOJ to be responsive to requests for information.