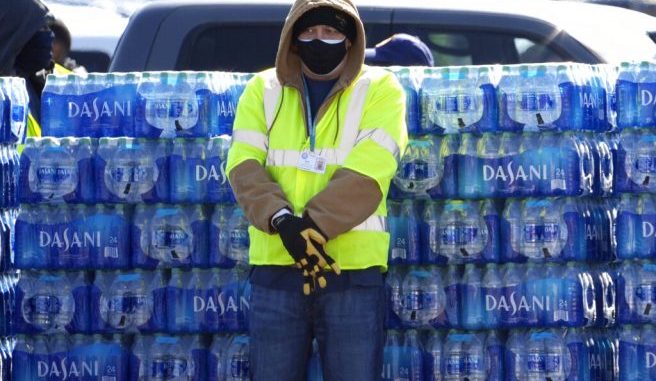 OAN Newsroom
UPDATED 3:30 PM PT – Friday, February 19, 2021
The major winter storm has forced Houston residents to wait in long lines for clean drinking water.
City officials provided safe water for the community on Friday, as residents waited in miles long lines outside a water distribution center. The cold snap knocked supply chains offline and damaged water pipes, causing a temporary shut-off for entire cities.
Workers and volunteers in Houston packed pallets of water into trunks for hundreds of residents desperate for clean water.
"The water came on for a slight moment I believe on Thursday," Houston resident Aisha Wright said. "But it only came on as a trickle. So we weren't able to get any water or anything like that."
Houston officials have opened up a total of 11 water distribution sites across the city.