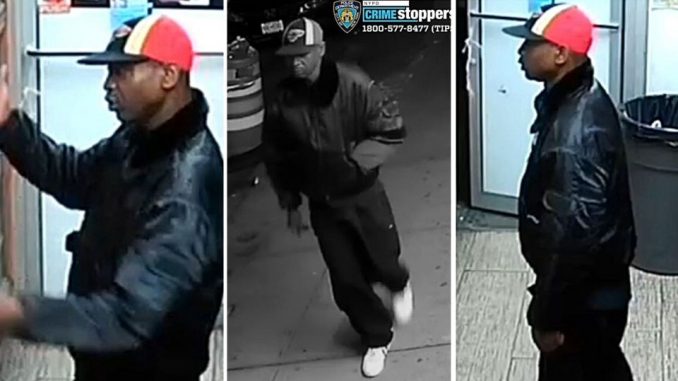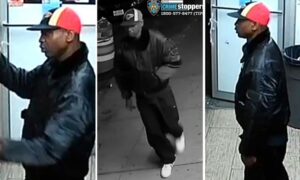 The NYPD released new images of a suspect who is believed to have kicked and stomped a 61-year-old Asian male in New York, leaving him hospitalized.
The victim, Yao Pan Ma, has not awakened since the assault on April 23, according to his wife, Baozhen Chen, in an interview with the New York Daily News.
"I am very worried that my husband is not going to make it," Chen, 57, told the Daily News. "I want the police to capture the person as soon as possible."
The NYPD's Hate Crime Task Force is now investigating the matter, officials said. Authorities told PIX11 that it's not clear if the suspect yelled anti-Asian slurs.
Ma was collecting cans to help his family make ends meet, his wife told the New York Post.
"I was scared. I was crying," she said. "I didn't know what to do. Why? Why did they do this to my husband? Why did this happen? It was sudden. I didn't expect this."
The NYPD described the suspect as being an adult male with a "dark complexion." He was seen last wearing a black jacket, black pants, white sneakers, and a multi-colored baseball cap.
Mayor Bill de Blasio described the assault as "outrageous" on Twitter.
If you have any info regarding Friday night's horrific attack, at E. 125 and 3rd Ave, you are urged to call or DM @NYPDTips 1-800-577-TIPS. pic.twitter.com/wNrCAuEdeu

— NYPD Hate Crimes (@NYPDHateCrimes) April 24, 2021
"Make no mistake, we will find the perpetrator and they will be prosecuted to the fullest extent of the law," de Blasio wrote Saturday.
Gov. Andrew M. Cuomo on Sunday denounced the attack and ordered the state's hate crimes task force to assist.
"I'm sickened to learn of yet another bigoted act of violence," Cuomo said in a statement. "This is not who we are as New Yorkers, and we will not let these cowardly acts of hate against members of our New York family intimidate us."
Ma and his wife moved to New York from China's Guangdong Province in 2019 due to work, Chen told the NY Daily News. She said that Ma, who worked as a chief, lost his job during the CCP (Chinese Communist Party) virus pandemic.
As a result, she said, Ma started collecting cans and other recyclables for more income.
According to NYPD data, there has been a rash of anti-Asian attacks in New York City this year. There were at least 62 of such crimes reported to the police between Jan.1 and April 18, compared with 12 during the same time frame last year.