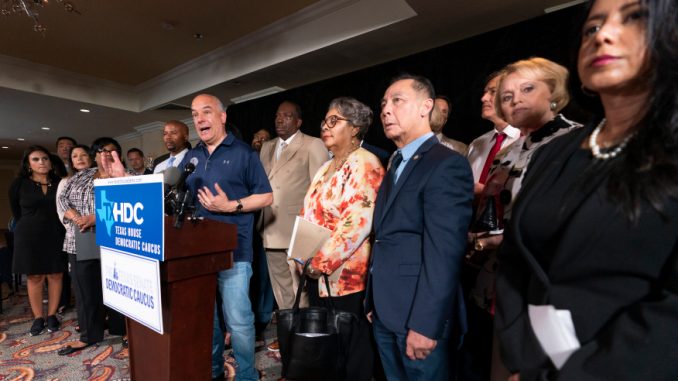 OAN Newsroom
UPDATED 2:43 PM PT – Saturday, July 17, 2021
Several Texas Democrats who fled the state to avoid a quorum vote on a voting bill have contracted COVID-19. According to reports on Saturday, two more lawmakers tested positive for the virus while staying in Washington D.C.
This comes one day after the first of the nearly 60 fully-vaccinated Democrat lawmakers tested positive. The Democrats were ordered a 10 day isolation.
Three of the self-imposed Texas Democrat fugitives have contracted COVID-19.

Looks like they now will all need to be in quarantine.

Hope that virtue signaling was worth it, guys!

As usual – massive fail!

— Lauren Boebert (@laurenboebert) July 17, 2021
The Democrat lawmakers left the Lone Star State earlier this week to escape their responsibility to vote on a GOP led election reform bill. Democrats have fought the bill every step of the way due to its provisions to strengthen voter ID laws and ban drive-thru and overnight voting.
The Texas House Democratic Caucus have yet to release the names of the three lawmakers who tested positive for COVID-19.