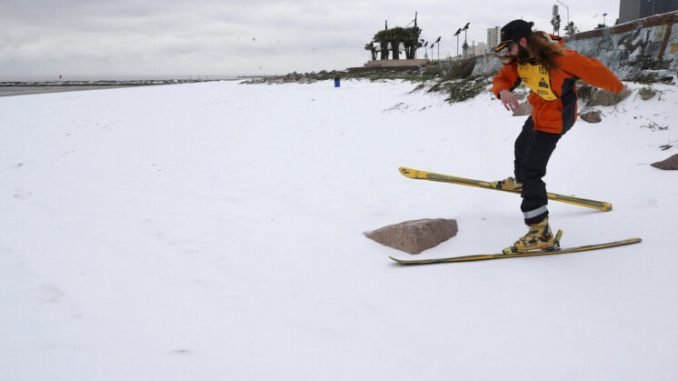 OAN Newsroom
UPDATED 6:15 PM PT – Monday, February 15, 2021
Officials in Texas sounded the alarm as turbines froze and power supplies were threatened.
At least 2.5 million residents are without power in the Lone Star State and electric companies are issuing rolling blackouts. Gov. Greg Abbott (R-Texas) reassured residents on Monday, saying the state's power grid was not compromised by the freezing temperatures, but warned the storm is unprecedented.
A disaster declaration has been issued for all 254 counties in response to severe winter weather throughout the state.
 @TDEM continues to deploy a number of resources to assist local officials in their response efforts. https://t.co/73TDhgyhhq

— Gov. Greg Abbott (@GovAbbott) February 12, 2021
A number of residents said they are trying to stay positive.
"Water was gone at 8:30, power was off, we're obviously one of millions in the same boat as everyone in Houston," Texas resident Matt Gelatti said. "We're out in Cady and it's cold, but we're trying to get through it. As you can see everybody is out and about."
Officials are working to restore power to residents, but said thousands at least may still wake up without power. Several cities have opened warming centers and most of the state's airports have canceled any scheduled flights.