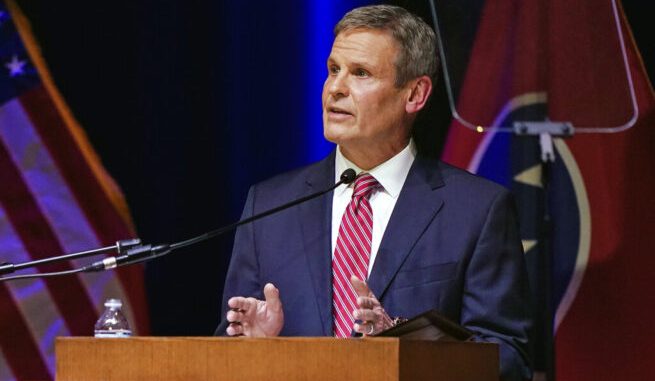 OAN Newsroom
UPDATED 6:08 PM PT – Thursday, February 11, 2021
Gov. Bill Lee (R-Tenn.) said transgender athletes should be banned from playing on middle and high school sports teams.
"I do believe that transgenders participating in women's sports will destroy women's sports," Lee stated.
His comments came as Republicans continue to push legislation which would require student athletes to prove their sex matches their original birth certificate.
"We have an obligation to make sure that our sports are fair," State Rep. Scott Cepicky (R-Tenn.) stated. "That you are competing against individuals like you."
Supporters of the bill said transgender athletes competing in "traditionally gendered" sports would have an unfair advantage because they are naturally stronger, faster and bigger than those identified as female at birth. Opponents have criticized the legislation, saying it discriminates against transgender children.
State Sen. Heidi Campbell (D-Tenn.) took to Twitter to call Lee's comments "hurtful," and an insult to the LGBTQ community.
What a hurtful thing for a leader to say. There have been zero incidents of this being an issue. This is just hate legislation, and to double down with an insult to our LGBTQ community is unnecessary. Let's elect leaders who care about ALL Tennesseans! https://t.co/AbfdVgbCpZ

— Heidi Campbell (@campbelltn20) February 10, 2021
Arguments over the bill began after Joe Biden signed an executive order which barred schools from denying students access to sports based on their gender identity.
Despite the order, Lee said transgender students participating in school sports would deny female athletes college opportunities.
"It will ruin the opportunity for girls to earn scholarships, it will put a glass ceiling back over women that hasn't been there and sometimes I think it's bad for women and for women's sports," Lee said.
Lee went on to call Biden's order a tremendous overreach of the federal government into the states.