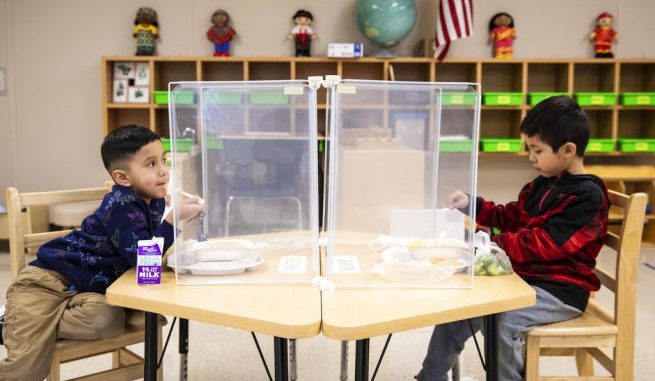 OAN Newsroom
UPDATED 9:35 AM PT – Thursday, February 11, 2021
The White House is under fire over its "school reopening" plans. During a press conference Tuesday, secretary Jen Psaki defined the reopening of schools as in-person learning only one day per week.
"His (Joe Biden) goal that he set is to have the majority of schools, so more than 50 percent, open by day 100 of his presidency," she stated. "And that means some teaching in classrooms, so at least one day a week."
The CDC has said in recent weeks, getting vaccinations to all teachers would not be necessary to completely reopen schools given they follow other protective measures.
"While we are implementing the criteria of the advisory committee and the state and local guidance to get vaccination across these eligible communities, I would also say that safe reopening of schools…vaccination of teachers is not a per-requisite to safe reopening of schools," stated CDC Director Dr. Rochelle Walensky.
However, despite those assurances, it appears the Biden White House will not be ordering schools to take the steps necessary to safely and fully reopen anytime soon. Psaki claimed the Biden administration is still waiting for CDC guidelines to be released.
"Our focus, really at this point in time, is waiting for the CDC guidelines to come out and give schools across the country, school districts across the country, the first medical and scientific recommendations and guidelines that have been given from the federal level," she stated.
However, the consensus from scientists at the CDC seems clear: it's safe to start reopening schools nationwide.
Particularly for SINGLE working parents, like myself.

Parents should be making this decision. Not the government. https://t.co/d0yNkLVcuQ

— Rep. Nancy Mace (@RepNancyMace) February 10, 2021
According to the Burbio School Tracker, over 60 percent of elementary and middle schools have already hit or exceeded the Biden administration's 100 day goals.