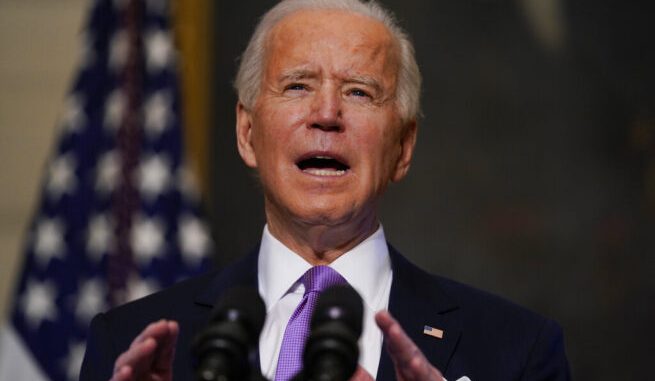 OAN Newsroom
UPDATED 6:00 PM PT – Tuesday, January 26, 2021
The Biden administration is already walking back its promise to give broad access to a COVID-19 vaccine.
On Monday, Joe Biden predicted any American who wants to get vaccinated would be able to by the spring. Biden has also vowed to get 100 million doses of a COVID-19 vaccine in people's arms in the first 100 days of his administration.
In the first 100 days of my administration, we will:

– Ask all Americans to mask up
– Administer 100 million vaccine shots
– Get most schools back open

We're going to contain the virus and get back to our lives.

— Joe Biden (@JoeBiden) December 22, 2020
However, top advisors for Biden don't appear to be on the same page as him on when widespread vaccinations will be available.
White House press secretary Jen Psaki lowered expectations on Tuesday, saying not everybody will get vaccinated this spring.
"We've been connecting all the dots to ensure we have our best understanding of where the holdups are, and we of course have that assessment, but we are continuing to dig in every day on what the issues are, why isn't vaccine getting out to states, what is the holdup with vaccinators, why aren't there more vaccine sites that are getting the supply they need," Psaki stated.
Dr. Anthony Fauci has predicted everyone who wants a shot will be able to get one by summer, while other officials have given other timelines.