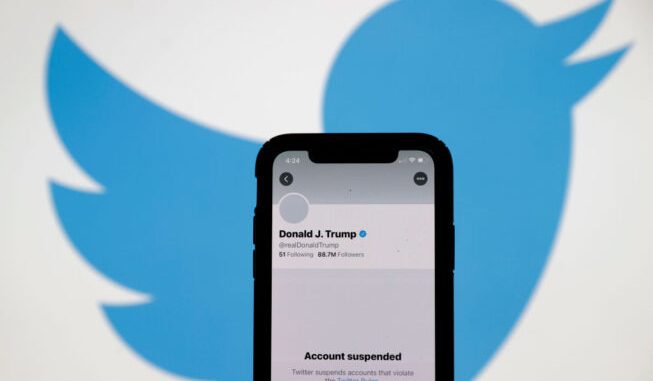 OAN Newsroom
UPDATED 4:50 PM PT – Tuesday, January 26, 2021
Former Rep. Tulsi Gabbard (D-Hawaii) warned against the left's push to censor opposing perspectives. Taking to Twitter on Tuesday, Gabbard accused Democrat Adam Schiff and Big Tech companies of trying to undermine constitutional rights and impose a "KGB style surveillance."
She went on to call these entities "domestic enemies," claiming they pose an even greater threat than the Capitol demonstrations earlier this month.
"But let us be clear, the John Brennan's, Adam Schiffs and the oligarchs in Big Tech who are trying to undermine our constitutionally protected rights and turn our country into a police state with KGB style surveillance are also domestic enemies, and much more powerful, and therefore dangerous, than the mob which stormed the Capitol," Gabbard stated.
The mob who stormed the capitol to try to stop Congress from carrying out its constitutional responsibilities were behaving like domestic enemies of our country. But let us be clear, the John Brennan's, Adam Schiffs and the oligarchs in Big Tech who are… pic.twitter.com/Q3VssCiz5l

— Tulsi Gabbard 🌺 (@TulsiGabbard) January 26, 2021
Gabbard urged the Biden administration to reject efforts by Democrats that seek to "take away our civil liberties." She went on to say if nothing is done to stop them, the country could be in peril.
This came as several social media platforms have taken action against former President Trump, effectively hampering his ability to communicate with the American people. As Big Tech bias barred the 45th President, Democrats in Congress have been pushing for his conviction in an impeachment trial.
Sen. Rand Paul (R-Ky.) highlighted incidents of left-wing violence as he spoke out against the impeachment push by Democrats. Paul detailed a number of instances while speaking on the Senate floor Tuesday, including when a supporter of far-left Sen. Bernie Sanders (D-Vt.) attempted to kill Rep. Steve Scalise (R-La.) and others back in 2017.
RAND: "No Democrat will ask whether Maxine Waters incited violence when she told her supporters 'if you see a member of a Trump Administration at a restaurant, at an department store, or any place, you create a crowd and you push back on them?' Is that not incitement?"

— Greg Price (@greg_price11) January 26, 2021
He said the shooter "fervently believed the false and inflammatory rhetoric being spewed by Sanders about health care." Paul pointed out no Democrat questioned if Sanders incited violence, or if Rep. Maxine Waters (D-Calif.) did when she called on her constituents to confront Trump supporters.
Paul added that Democrats incited riots in several cities last year
"In fact Republicans, to our credit, have never once thought it legitimate to formally censor or impeach these Democrats," Paul stated. "No Republican has sought to use the government to hold these Democrats responsible for Antifa and Black Lives Matter violence that consumed our cities all summer, resulting in over a billion dollars of destruction, looting and property damage. Not one Republican said 'oh let's impeach the Democrats who are inciting this,' because it would be ridiculous."
Paul asserted former President Trump did not incite the attack on the Capitol earlier this month, noting he had called on demonstrators to act peacefully.