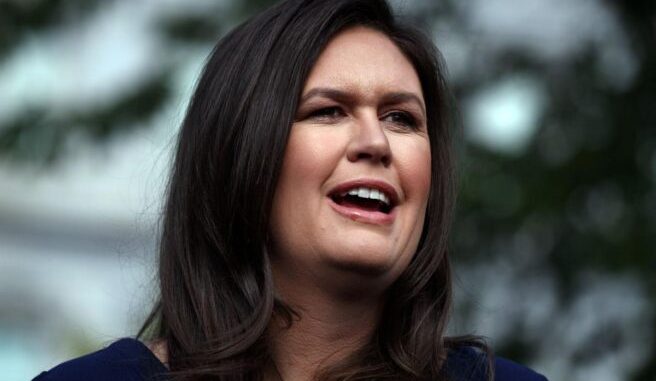 OAN Newsroom
UPDATED 9:44 AM PT – Monday, January 25, 202
Sarah Huckabee Sanders officially announced her gubernatorial run for Arkansas. In a nearly eight-minute long video announcement released Monday, she pledged to defend the people's rights as well as stand up to socialism and tyranny.
"So today, I announce my candidacy for Governor of Arkansas and ask for your prayers and your support," stated the Republican.
I'm in —> https://t.co/8bmfl3ZPgp

Watch ⬇️ pic.twitter.com/khDPEk0orU

— Sarah Huckabee Sanders (@SarahHuckabee) January 25, 2021
Huckabee Sanders also touted her experience as President Trump's White House press secretary. She pointed out that she's been tested under high pressure and will deliver for Arkansas' residents.
"Our state needs a leader with the courage to do what's right, not what's politically correct or convenient," she stated. "I took on the media, the radical left and their cancel culture, and I won. As governor, I will be your voice and never let them silence you."
If elected, Huckabee Sanders would be the first woman to serve as Arkansas' governor.