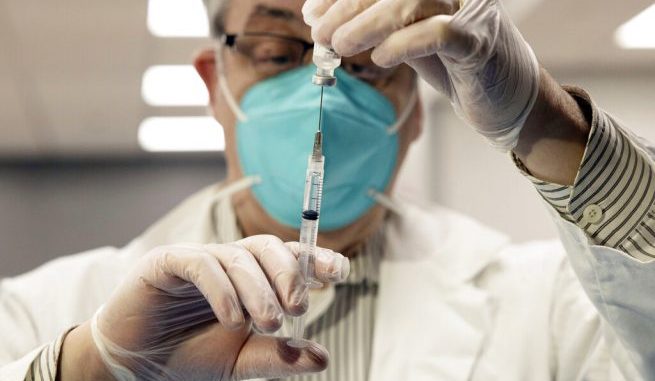 OAN Newsroom
UPDATED 9:35 PM PT – Wednesday, January 20, 2021
New York has warned the state will run out of coronavirus vaccines in the coming days unless the federal government intervenes.
While speaking at a press briefing on Tuesday, Gov. Andrew Cuomo (D) pressured the Biden administration to provide more coronavirus aid to the Empire State while threatening litigation if it doesn't come soon.
"If Washington doesn't provide the New York state with our fair share of funding, we're going to pursue litigation because I cannot in good faith represent the people of this state and know that they are being harmed," stated the governor.
We are now averaging 65K shots to arms per day.

But it's the supply we need.

We will allocate and distribute this scarce resource fairly and equitably.

— Andrew Cuomo (@NYGovCuomo) January 20, 2021
On Tuesday, New York City Mayor Bill de Blasio said he expects for the state to run out its supply of available vaccines by the end of the week as coronavirus vaccination sites have begun to temporarily close around the state.
"This week, we've had to tell 23,000 New Yorkers, who had an appointment this week, that they will not be able to get that appointment for lack of supply," explained the mayor. "If we had the freedom to vaccinate, if we had those second doses free up, we could reach those 23,000 New Yorkers this week."
State officials are urging health care facilities to halt scheduling vaccination appointments until more doses are given out by federal regulators.
The governor is asking for roughly $15 billion in aid from the federal government in order to help New York recover from the pandemic.
"Our distribution network is up and running, we're just waiting on the supply," stated Cuomo. "But we're in a position that when we get the supply, we will be able to move the supply and that's the position we should be in."
On average, New York has been able to distribute roughly 65,000 dose administrations a day.