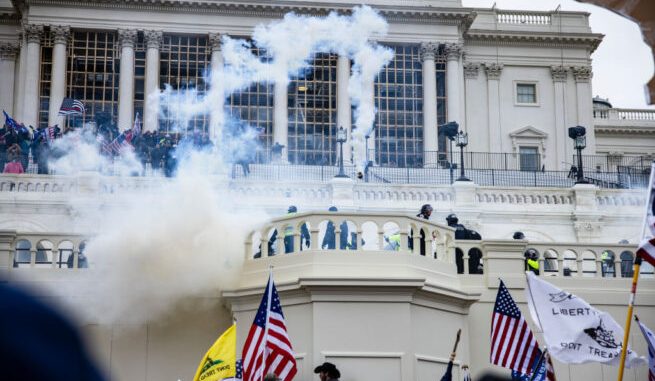 OAN Newsroom
UPDATED 12:15 PM PT – Friday, January 8, 2021
The president of the Chicago police union believes the Capitol protests were infiltrated by the far-left.
The leader of Chicago's Fraternal Order of Police John Catanzara spoke out this week about the crowds at the Capitol. He said it was largely pro-Trump demonstrators who were frustrated the election was stolen.
However, the union leader said people should be ashamed if they believe the crowd was 100 percent supporters of the President.
@realDonaldTrump Rally Speech at 18:16. "I know that everyone here will soon be marching over to the Capitol building to peacefully and patriotically make your voices heard."#TrumpTruth

— Rudy W. Giuliani (@RudyGiuliani) January 8, 2021
"To think there's not a possibility that Antifa did infiltrate–even a handful of them in that crowd," Catanzara said. "To make the optics look bad."
He also compared the protests to demonstrations in Democrat-led cities over the summer. The union leader claimed out there was no arson, looting and very little destruction of property at the Capitol protests.
I certainly hope and pray Congressman Matt Gaetz will be recognized by his party for the leader he is, for the leader he could be in the years ahead for our deeply troubled nation. #MAGA #AmericaFirst #Dobbs https://t.co/GHdv2ghFH1

— Lou Dobbs (@LouDobbs) January 7, 2021