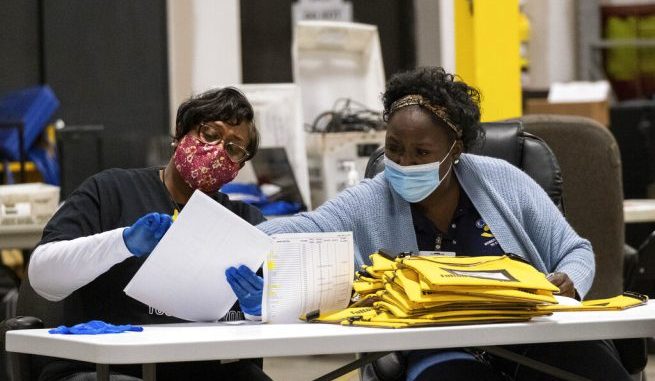 OAN Newsroom
UPDATED 7:16 PM PT – Tuesday, January 5, 2021
Georgians are biting their nails as they await the results of the dual Senate runoff elections.
On Tuesday, residents voted throughout the state, but several election officials said foot traffic at the polls was light. This contrasts the historic early voting turnout reported last week, where over 3 million residents cast their ballots.
However, election officials in some counties, including Floyd County, said they are happy with voter turnout.
"This morning, we saw lines at the precinct. For Republicans on Election Day, that's a good thing because we need to turn out today to fight against the turnout for absentee ballots and early voting, which was lower than we wanted it to be," Luke Martin, chairman of the Floyd County Republican Party said. "So the turnout's been pretty good so far today. It's higher than it was on Election Day in general."
Senators David Perdue and Kelly Loeffler are fighting to keep GOP control of the Senate. Results are expected to be finalized in the coming days.