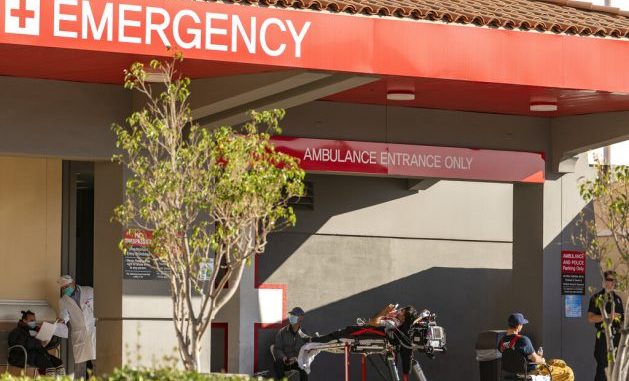 OAN Newsroom
UPDATED 12:00 PM PT – Sunday, December 27, 2020
California has one of the strictest lockdowns in the country, though coronavirus cases are reportedly higher than ever before.
The Golden State issued another round of stay-at-home orders in hopes to curb the virus, but continues to see a surge in new cases. This came after Gov. Gavin Newsom placed the state under strict lockdown measures yet again, despite the fact that they are seemingly ineffective.
President Trump addressed the Democrat-run states' lockdowns by claiming they cause far more damage than good.
The lockdowns in Democrat run states are absolutely ruining the lives of so many people – Far more than the damage that would be caused by the China Virus. Cases in California have risen despite the lockdown, yet Florida & others are open & doing well. Common sense please!

— Donald J. Trump (@realDonaldTrump) December 26, 2020
He emphasized Republican-run states are doing well, especially compared to the surge in cases that states under tough restrictions are experiencing.
A professor of medicine at Stanford University commented on the Democrat-ordered lockdown, stating "the right approach, before the vaccine, is to work to protect the elderly." He added that seniors, especially those living in nursing homes, are the ones at the highest risk if they were to contract the virus.
Dr. David Nabarro with the World Health Organization added that such restrictive measures should be treated as a last resort.
The order put in place by Newsom prohibits private gatherings, shuts down hair salons, bars and other businesses while retail and restaurant capacity is limited to just 20 percent.
Many officials said these lockdown orders are ineffective, as California continues to reach record-breaking case numbers despite restrictions. This month, the state reached two million total confirmed cases. Additionally, the Los Angeles County Department of Public Health reported nearly 14,000 new cases per day.
Furthermore, doctors in the L.A. area admitted about 1,000 new patients a day as hospitals across the state reach max capacity. Holy Cross Hospital Charge Nurse Jenny Carrillo said her hospital has double the number of cases that they had during the July surge.
Doctors also fear the upcoming effects of flu season combined with coronavirus as it will interfere with their ability to care for other vulnerable patients.
Meanwhile, many officials have outwardly supported the President's claims that lockdowns are in fact ruining lives, not saving them.