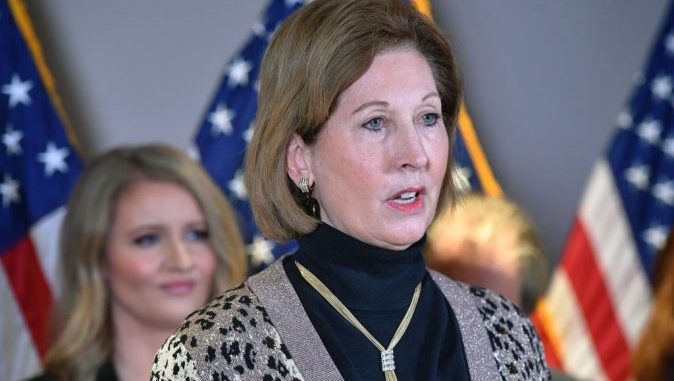 OAN Newsroom
UPDATED 3:25 PM PT – Friday, December 25, 2020
Conservative Attorney Sidney Powell believes the White House is blocking her from aiding President Trump in the fight against election fraud.
In an interview on Thursday, Powell said she's heard nothing from the President since their meeting last week. In that meeting, she claimed he offered her the position of Special Counsel to investigate fraud in the 2020 election.
Powell remains a staunch ally in the battle against election fraud. She has encouraged the President to do all he can within his power to come down on the election rigging.
However, Powell said each time she's tried to contact the President since making his initial offer last week, she has been unable to reach him. She couldn't get in contact with him when she visited the White House on Sunday, either.
She speculated this is due to Senior White House officials' efforts to prevent her from getting further access to the President. On Monday, officials said he would not be appointing her as Special Counsel.
According to reports earlier this week, Powell raised hairs among White House Counsel Pat Cipollone and Chief of Staff Mark Meadows during a meeting. She brought up potential foreign interference from Iran and China among other claims they deemed as "conspiracy theories."
The two White House officials reportedly agreed Powell did not have the "constitutional authority" for the position.
President Trump's personal attorney Rudy Giuliani has since confirmed Powell will be working on her own. He emphasized she is no longer a part of President Trump's legal team moving forward.
Additionally, President Trump was advised to pursue other avenues for combating election fraud as he prepares for a second term in office.