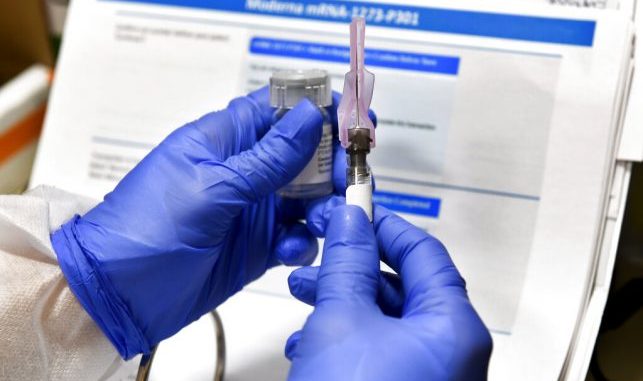 OAN Newsroom
UPDATED 7:22 AM PT – Wednesday, December 16, 2020
The chief scientist behind Operation Warp Speed has urged President Trump to promote the new COVID-19 vaccine. During an interview on Tuesday, Dr. Moncef Slaoui said the President has been very supportive of the vaccine's development.
Dr. Slaoui added, he hopes the President plays an important role and recommends use of the vaccine to his supporters. Meanwhile, the White House said President Trump will be getting the vaccine, but it's unknown if he will do so publicly.
As the administration works to get more doses of a vaccine, officials are anticipating federal approval of Moderna's option.
"I think the data are similar to those of the Pfizer vaccine," stated Dr. Slaoui. "I think the comments that have just been issued are going in the same direction, so my expectation is it should be hopefully approved also on Friday — a day after the advisory committee."
View the FDA briefing document for Moderna's COVID-19 vaccine here: https://t.co/plxiwQDzRx. This data will be discussed on Thursday's meeting of the FDA's Vaccines and Related Biological Products Advisory Committee (VRBPAC).

— Moderna (@moderna_tx) December 15, 2020
The federal government plans to ship out nearly 6 million doses of Moderna's vaccine across more than 3,200 sites nationwide in the first week after getting FDA approval.