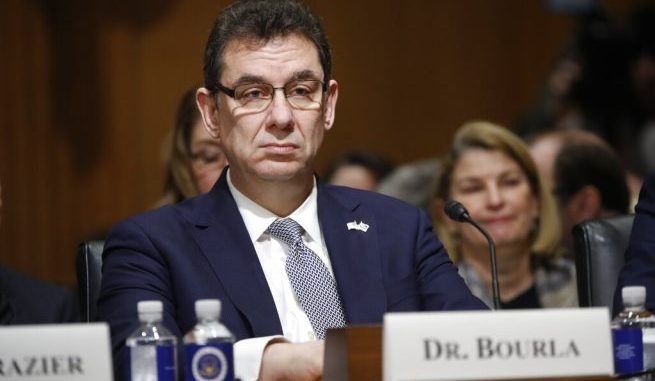 OAN Newsroom
UPDATED 8:37 AM PT – Wednesday, December 9, 2020
Pfizer's chief executive said he's fully prepared to face the U.S. vaccine advisory panel later this week.
During a briefing Tuesday, Albert Bourla said he expects an "intense meeting" with the panel, but remains confident that the experts will approve of the company's COVID-19 vaccine candidate.
The Pfizer-BioNtech preventative has already been distributed in small amounts across Britain, but some officials have raised concerns about the extensive care needed to transport the vaccine.
Historic day! In the U.K., we received the 1st regulatory authorization of @Pfizer and @BioNTech_Group's #COVID19 vaccine. I applaud @MHRAgovuk for its swift & thorough review of our vaccine data & grateful for the trust they have placed in our science. https://t.co/GKhEq8bGW2

— AlbertBourla (@AlbertBourla) December 2, 2020
Nevertheless, the company's CEO remains optimistic.
"…these are experts, they will ask a lot of questions. We have answers, we believe, to every question that they will ask and I think they will vote 'yes' given the strength of the data," Bourla asserted. "And then, it is up to the FDA to conclude the process and give the advise."
This comes after the FDA released documents detailing how the vaccine candidate has no new safety or efficacy issues.