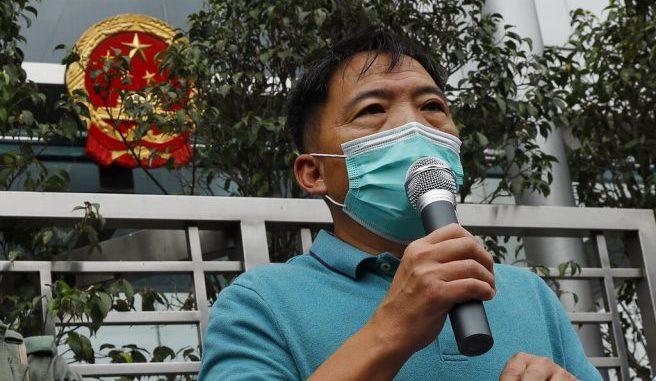 OAN Newsroom
UPDATED 7:33 AM PT – Tuesday, December 8, 2020
The U.S. has slapped sanctions on more than a dozen Chinese officials for allegedly undermining democratic processes in Hong Kong.
According to reports Monday, President Trump targeted 14 high-ranking members of the National People's Congress. The NPC was responsible for adopting and implementing the national security law that ultimately led to the crackdown in Hong Kong over the summer.
U.S. Secretary of State Mike Pompeo commented on the move, stating Beijing's unrelenting assault against democracy has left the NPC "devoid of meaningful opposition."
The U.S. is sanctioning the senior leadership of China's National People's Congress in connection with developing, adopting, and implementing the National Security Law. We will hold Beijing accountable for destroying Hong Kong's autonomy. #StandWithHongKong #FightForFreedom

— Secretary Pompeo (@SecPompeo) December 7, 2020
Chinese Ministry of Foreign Affairs spokeswoman Hua Chunying was quick to push-back by condemning foreign countries for interfering with domestic matters.
"Hong Kong is China's Hong Kong. Hong Kong's affairs are purely internal affairs of China, no foreign country has the right to interfere," she stated. "China urges the U.S. side to immediately stop meddling in Hong Kong affairs, stop interfering in China's affairs and stop going down the wrong path."
The spokeswoman went on to explain that if the U.S. refuses to stand down, the Chinese will continue to take "resolute counter-measures" to protect it's "sovereignty, security and development."