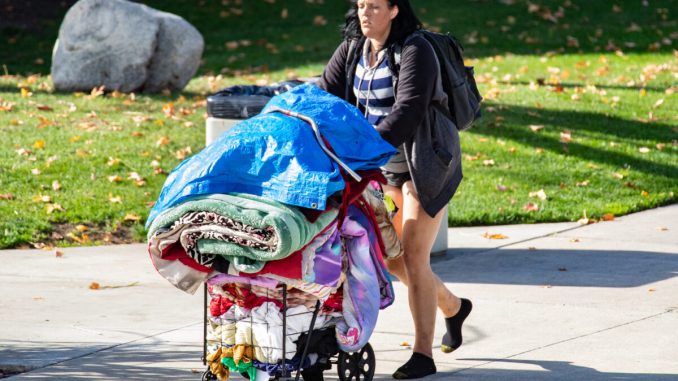 America's homeless crisis has dramatically increased over the past decade because of an Obama-era policy that incorrectly implemented a "one size fits all solution," says former CEO of Saint John's homeless shelter, Michele Steeb.
In an interview with The Epoch Times' "Crossroads" program, Steeb, who is also the author of "Answers Behind the Red Door: Battling the Homeless Epidemic," said Obama's "Housing First policy" had ultimately failed and led to an increase in the unsheltered population across the country. 
Housing First is an approach first launched under President George W. Bush and dramatically expanded into a one-size-fits-all policy under President Barack Obama in 2010, when the administration released its Federal Strategic Plan to End Homelessness (pdf), called "Opening Doors."
The policy prioritized getting homeless people under a roof with no preconditions, such as pursuing sobriety, attending regular job training classes, or getting a minimum income threshold.
Steeb pointed to data published (pdf) by the Department of Housing and Urban Development (HUD) in 2020 which showed a more than 16 percent increase in homelessness in the past decade, and a 22 percent increase in the unsheltered population. 
"The Obama administration took a policy that HUD was using for the chronically street homeless in 2008. And they took it and rolled it out as a one size fits all solution for the homeless population," Steeb explained.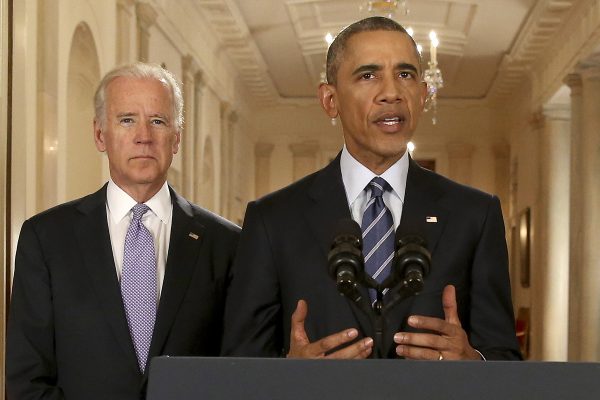 "HUD says there's about 600,000 homeless Americans across the country, The Department of Education has much different numbers; they're showing probably between two to three million homeless Americans. But it doesn't matter if you're even looking at the 600,000."
Steeb noted that there is "no one size fits all solution for everyone struggling with homelessness."
"But the Obama administration took this policy developed for a very narrow, small segment, rolled it out as a one-size-fits-all and promised that over the decade, between 2011 and 2021, that it would end homelessness," she continued. 
"And instead we see the 16 percent increase across the country and 22 percent increase in the unsheltered population. It's been a massive failure. No wonder, because there is no one size fits all. And it certainly isn't a house for everyone who's struggling with homelessness."
Steeb said that the policy ultimately failed because the vast majority, roughly 60 to 70 percent of homeless people, are suffering with mental illness and addiction, and need more than just a home in order to fix their problem.
She said: "If you look at them, we're saying that all they need under this policy is a house and that house is going to fix everything.
"And I would argue, again, thinking about this, this population in the middle, think about a hospital, think about sending them to a hospital, then think about taking away, the doctors, then think about taking away the nurses.
"These are people that are struggling with diseases, mental illness, and addiction, these are diseases, they're classified as diseases by the Center for Disease Control.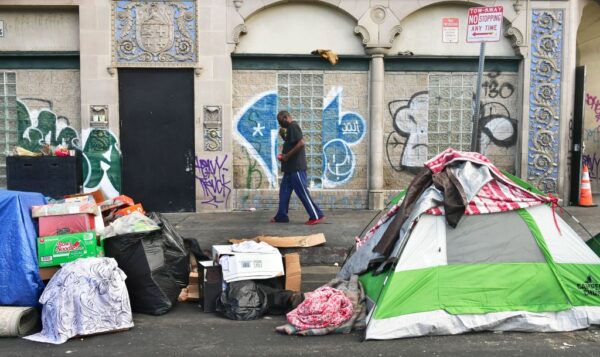 "So we're putting them in a hospital with beds, but we're taking away the doctors and nurses, and we're taking away the medicine. And all we have left is a roof and four walls and a bed. And that's not going to fix these people. That's not going to fix the vast majority of people that are struggling with homelessness."
Seeb noted that many people suffering from mental illness also suffer from Anosognosia, a lack of ability to perceive the realities of their own condition.
In turn, they are less likely to engage in services such as those relating to mental health, addiction, or job training, which are typically the underlying cause of their homelessness.
She continued, "So you have now a system where, just like the old days, people were entering the system. In the old days, they were also exiting, they were getting temporary help kind of a hand up, and then they were moving on and they were able to reassimilate.
"Today, you have no one leaving the system. … So we've increased the number of permanent housing beds, we've completely done away with transitional housing beds, we've done away with a lot of shelters, again, the more temporary beds, and we've made everything permanent housing. So you have people lining up out on the streets because the system has no one leaving."
Seeb pointed to her own work at Saint John's homeless shelter, which focuses on helping homeless people change their lives through an 18-month program that provides housing, a mental health unit, a case management unit, and drug and alcohol counseling.
It also has two restaurants and a daycare program that provides job training programs for women, as well as a high school diploma attainment program and school services. 
Seeb said the program provides homeless people with everything they need to become self-sustaining and productive members of their community, while helping them to heal and grow.