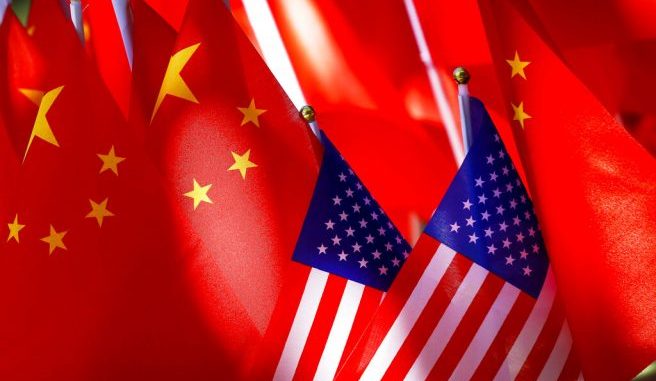 OAN Newsroom
UPDATED 9:39 AM PT – Tuesday, December 8, 2020
China has continued to try and gain influence over American politicians with a new report revealing how the communist country targeted Democrats in the U.S.
According to a yearlong investigation conducted by Axios, a Chinese national named Christine Fang allegedly spied on politicians in California's Bay Area between 2011 and 2015. Officials believe Fang had close connections with local and national politicians, including Democrat congressman Eric Swalwell.
Fang first began her mission by enrolling as a student at Cal State East Bay back in 2011. While studying, she became the president of her school's Chinese Student Association along with the campus chapter of APAPA.
Through her position as club president, Fang was able to engage in local off-campus politics, where she became involved in multiple fundraising activities for Democrat politicians.
According to social media posts, Fang helped fundraiser for Democrat congresswoman Tulsi Gabbard and Judy Chu back in 2013. She also assisted with Democrat congressman Eric Swalwell's re-election campaign back in 2014, ultimately placing at least one intern in Swalwell's office after his election.
Christine Fang was "everywhere," to quote several people who knew her. She appears in photos with Eric Swalwell, Ro Khanna, Judy Chu, and Mike Honda, and numerous mayors, state assembly members, town council members, staffers, and other prominent politicos. pic.twitter.com/ihSw5Emrwf

— B. Allen-Ebrahimian (@BethanyAllenEbr) December 8, 2020
U.S. Intelligence believe China's main civilian spy agency used Fang to gather political intelligence on government officials with one of her suspected intelligence handlers working as a diplomat in the San Francisco consulate.
Back in 2015, the FBI began probing Fang after it was noted she began traveling around the country more frequently than usual. Senior intelligence officials began providing multiple defensive briefings in order to warn potentially targeted politicians about Fang's close connections to Chinese intelligence.
While being investigated, however, Fang abruptly left the U.S. despite having planned a trip to Washington, D.C. in June of 2015. Political contacts close to Fang said they were surprised when they found she had fled the country with her largely cutting off contact with her U.S.-based friends
Currently, the Justice Department has yet to file any public charges against Fang with intelligence officials warning about the growing threats coming from Communist China.