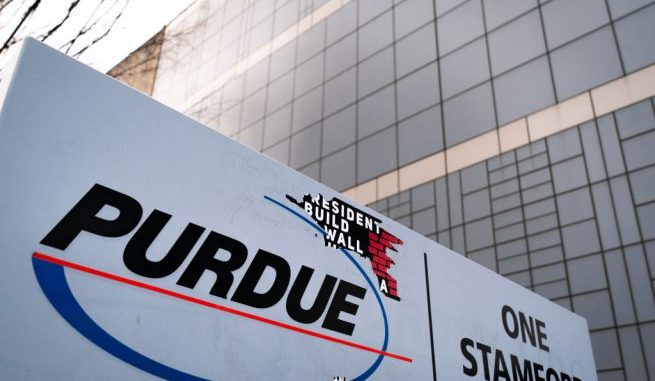 OAN Newsroom
UPDATED 3:25 PM PT – Tuesday, November 24, 2020
Disgraced company 'Purdue Pharma' pleaded guilty to three criminal charges for its role in the opioid epidemic.
On Tuesday, the guilty pleas came as part of an $8.3 billion settlement. The settlement was reached with the Justice Department in October.
Opioid Manufacturer Purdue Pharma Pleads Guilty to Fraud and Kickback Conspiracieshttps://t.co/Zgo0pvQmR0

— Justice Department (@TheJusticeDept) November 24, 2020
The 'OxyContin' maker admitted to obstructing the administration's efforts to combat the crisis, which contributed to hundreds of thousands of deaths across the U.S.
Finally, some justice for all the families effected by Purdue Pharma's OxyContin and the Sackler family's pure greed.

Placing profit over people is a huge stain on Big Pharma.

Do no harm… unless, of course, you can make $Billions. Sick! https://t.co/Rs2hnWsY91

— Mark Gonsalves (@MarkCongressGA7) November 24, 2020
According to reports, sentencing is expected to come down at the time the company receives court approval for a bankruptcy reorganization.
Notably, this does not exclude individual members and executives of the company from being charged down the line.