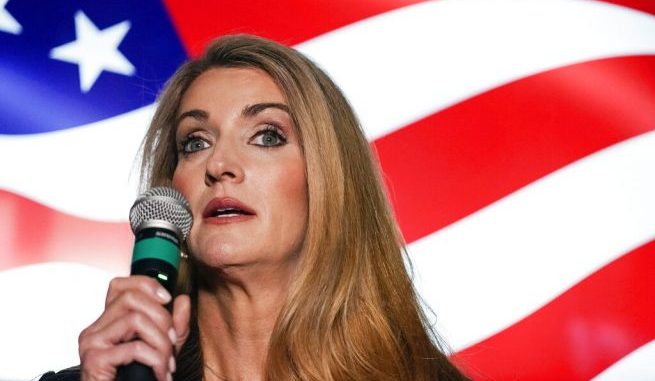 OAN Newsroom
UPDATED 8: AM PT – Tuesday, November 17, 2020
The fate of the Senate rests on two runoff elections, both of which Democrats will need to win if they want to claim the upper chamber's majority. On January 5, 2021 they will attempt to flip two Republican Senate seats in Georgia.
With no candidates winning more than 50-percent of the initial vote in the two races, the top two performing candidates of each race will now go head-to-head in two runoff elections. GOP incumbent Sen. Kelly Loeffler will face Democrat Raphael Warnock, while her fellow Republican incumbent David Perdue will face Democrat Jon Ossof.
"We are standing up for you, but we need you to be our voice," said Sen. Loeffler. "So please, get involved, chip in, get your friends and family in and vote early."
On election night, Sen. Perdue was able to come just short of the 50-percent election clinching majority.
"I almost got 50-percent, I already won this race one time," he stated. "Thank you, we beat them by 2-points."
They want to radically change our country. Sign up now to help @KLoeffler and I stop their dangerous agenda! https://t.co/xM7SpOUNOD #GAsen #gapol pic.twitter.com/1TetP03w6Q

— David Perdue (@Perduesenate) November 17, 2020
Meanwhile, Sen. Loeffler was running in a special election against nearly a dozen other candidates and ultimately came up short in her aim to win the majority with congressman Doug Collins taking a large portion of Republican votes.
Moving forward, one issue facing Democrat leadership is how damaging runoff elections can be for Democrat voter participation. History has shown, particularly in the state of Georgia, runoff elections heavily favor Republican candidates.
Back in 2008, Democrat Jim Martin rode the party's excitement for then-presidential candidate Barack Obama to secure 48.6-percent of the Georgia vote. As a result, this kept Republican incumbent Sen. Saxby Chambliss just under the elusive 50-percent threshold. However, Democrat turnout dropped significantly in the runoff election with Martin losing nearly a million votes the following January while Chambliss secured a 15-point victory.
Some expect something similar to occur this time around, following a presidential election riddled with media demonization of President Trump. Critics have said drumming up that Democrat support again could prove very difficult after an election with record-breaking voter turnout.