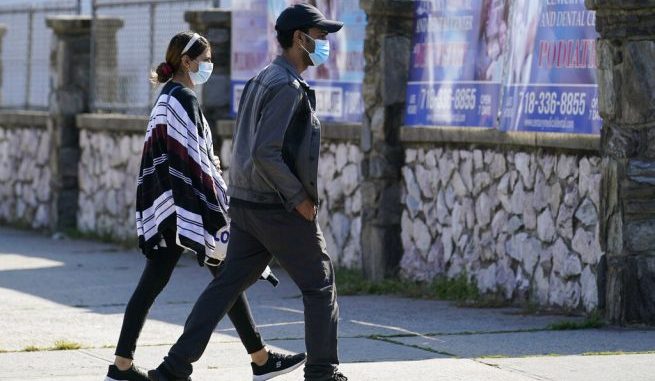 OAN Newsroom
UPDATED 1:45 PM PT – Tuesday, September 29, 2020
The mayor of New York City announced new mask fines this week following an uptick in coronavirus cases. During a press conference on Tuesday, Mayor Bill de Blasio said the daily number of positive coronavirus cases has reached over 3%.
We have seen very concerning COVID-19 numbers in Brooklyn and Queens. We're taking immediate action and have been sending additional resources to these communities.

We have come too far to risk our progress now. https://t.co/g10U7WdsSQ

— Mayor Bill de Blasio (@NYCMayor) September 29, 2020
As a result, everyone in the city will now be fined if they do not comply with face mask guidelines.
"Anyone who is not wearing a face covering will be offered one," he said. "Anyone who refuses to wear a face covering will be told that if they don't put one on, they will be fined, and anyone who still refuses will be fined."
The mayor did not say how much the fine would be for those refusing to wear a mask. The order will be enforced starting on Tuesday, although it remains unclear who will be enforcing these fines.
"Unless you have a medical exemption, there's no reason to not wear one," de Blasio added on Twitter.
Last month, New York's public transportation system imposed $50 fines on individuals who refused to wear masks.