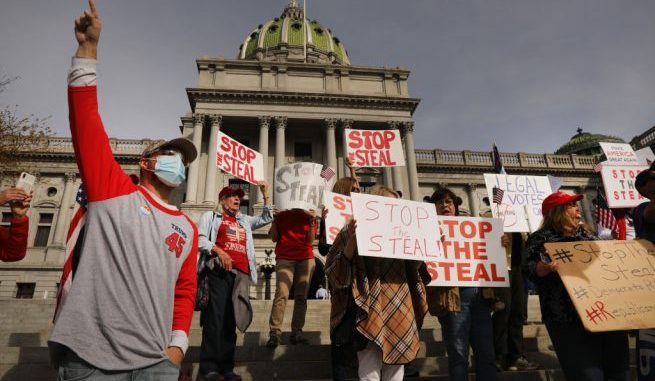 OAN Newsroom
UPDATED 5:00 PM PT – Wednesday, November 11, 2020
President Trump supporters in California are sending a Trump train to upcoming demonstrations in Washington D.C.
Hundreds of San Diego, California activists are heading to Washington D.C. to protest Democrat voter-fraud this coming weekend. As of Wednesday, two separate Trump caravans have already departed from San Diego.
The caravan is coordinated through a Facebook page called 'Caravan for Truth 2020.' Republican activist Josh Cantor said the demonstrations are aimed at keeping U.S. elections free and fair.
"No matter what side of the political spectrum you're on, this is about the integrity of elections," Cantor said. "I think that every American can appreciate that they want their vote counted and they want their vote counted accurately…We're here to say we count every vote that's valid and we don't count every vote that's not valid."
San Diego activists will take part in the 'Million MAGA March' and 'Stop the Steal' rallies in D.C. on Saturday, November 14th.