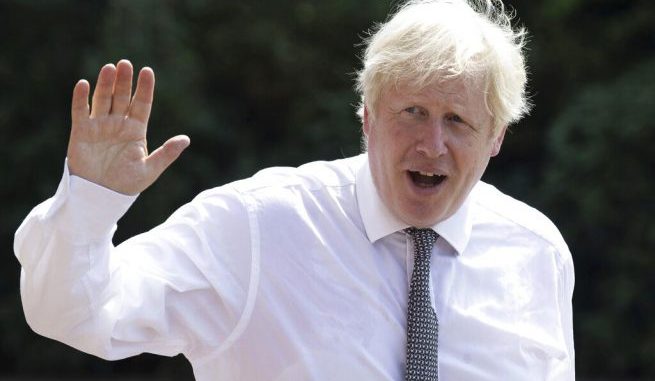 OAN Newsroom
UPDATED 5:05 PM PT – Thursday, August 13, 2020
British Prime Minister Boris Johnson recently announced he is confident the U.K. and EU will be able to strike a free trade deal by the end of this year. On Thursday, he told reporters the Republic of Ireland shares the U.K.'s vision of post-Brexit trade and suggested the rest of EU will likely agree to the proposed accord.
"There's a very, very good case for all our friends and partners around the EU to do what I think we all want to do, which is zero tariffs, zero quota deal," he said.
The deal will not limit the movement of goods and services across the English Channel, but could impose travel checks at the border.
According to the prime minister, COVID related restrictions on travel will remain in place for some time.
"We can't be remotely complacent about our own situation. Everybody understands that in a pandemic like this, you've got to make sure that you don't allow our population to be reinfected or the disease to come back in from abroad. That's why the quarantine measures are very important." – Boris Johnson, Prime Minister of the United Kingdom
Johnson added his cabinet has been monitoring the latest reduction in COVID cases in France and at home, which will inform the upcoming decision to ease restrictions on mutual travel.