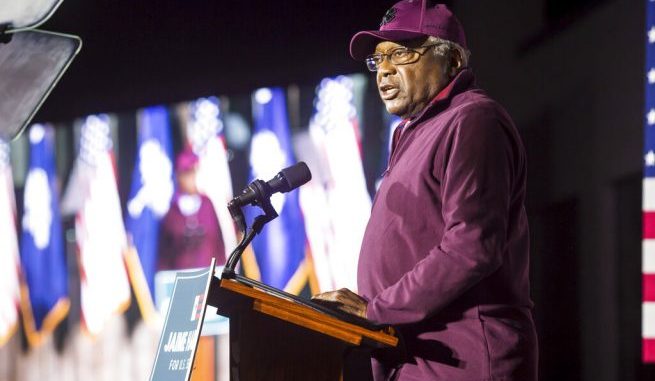 OAN Newsroom
UPDATED 7:47 AM PT – Monday, November 9, 2020
The Democrat House Majority Whip recently admitted that the slogan "defund the police" hurt the chances of winning for left-wing candidates in the recent elections.
While speaking with reporters on Sunday, South Carolina Rep. James Clyburn said while the phrase was likely not the only reason Democrats lost house seats, he believes it played a major role.
In an interview with CNN, Clyburn also said the slogan dealt a blow to the Black Lives Matter movement. He compared the phrase "burn baby burn" used during riots in the 1960's, which he said was a major setback for him and the late congressman John Lewis in getting civil rights laws passed.
"And so we saw the same thing happening here, so I spoke against the slogan and I feel very strongly," he stated. "We can't pick up these things just because it makes a good headline…it sometimes destroys headway."
Same people out here wisely counseling people about defund as a message also wouldn't have uttered the words Black Lives Matter a year ago.

It's not the job of activist and organizers to calibrate their messaging for your re-election campaign.

— Amira Hassan (@itsAmira_H) November 7, 2020
Clyburn added, the left needs to focus on what would help make actual changes.