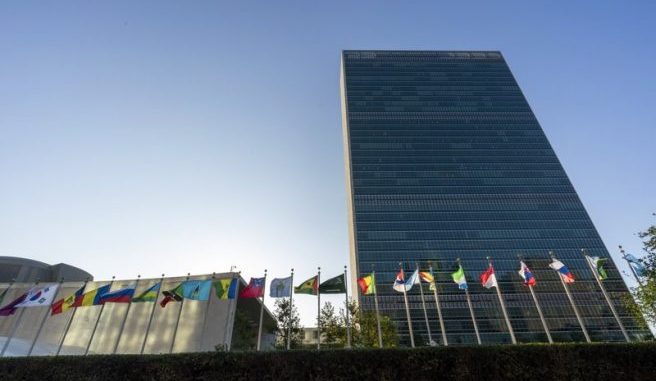 OAN Newsroom
UPDATED 12:45 PM PT – Wednesday, October 14, 2020
Secretary of State Mike Pompeo recently highlighted U.S. efforts to truly take a stand for human rights worldwide, despite the United Nations' elevation of authoritarian regimes. Pompeo was bestowed with the International Republican Institute's Freedom Award on Tuesday for his work promoting liberty and democratic ideals around the world.
That same day, he spoke out in condemnation of the UN's decision to name several countries that have a long history of human rights abuses as members of its Human Rights Council. He noted this tasks oppressive states with safeguarding the very freedoms they routinely violate.
This is not the first time the UN has elected an authoritarian regime to the HRC. Last year, Venezuela was chosen to sit on the body for a three-year term, despite embattled President Nicolas Maduro's long track record of oppression and human rights abuses.
The decision was strongly condemned by U.S. officials at the time. Meanwhile, American foreign policy leaders have lambasted this year's slate of elected HRC members, including UN Ambassador Kelly Craft, who called it "a mockery" of the body's intended purpose.
She also asserted the move further validates America's 2018 decision to withdraw from the Human Rights Council, which she characterized as fundamentally corrupt.
Secretary Pompeo added the withdrawal has allowed the U.S. to more effectively promote and defend human rights around the world through institutions unburdened by the influence of authoritarian regimes.
He has been an avid critic of UN corruption in the past. While addressing the urgency of fighting against abuses perpetrated by oppressive regimes like China, the secretary previously lamented the consequences of the United Nations having lost its way.
"We must defend unalienable rights today, because the international human rights project is in crisis," stated Pompeo. "Authoritarian governments are depriving our fellow human beings of their basic rights (and) many multinational organizations have lost their way, focusing on partisan policy preferences while failing to defend fundamental rights."
Indeed, it was not only U.S. officials who named UN corruption as the reason why regimes like Cuba, China and Venezuela were being tasked with protecting the very rights they routinely abuse.
Louis Charbonneau, the United Nations director at Human Rights Watch, placed blame on the very structure of council elections. According to him, nominations depend on countries cutting deals with their regional neighbors in order to run unopposed.
Charbonneau emphasized this process "makes a mockery of the word 'election.'"