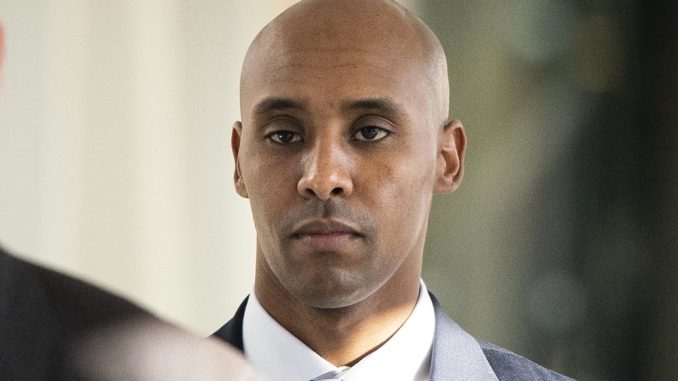 OAN Newsroom
UPDATED 2:06 PM PT – Thursday, October 21, 2021
A former Minneapolis police officer has been resentenced for second-degree manslaughter for the killing of a yoga teacher.
A judge on Thursday handed down a 57-month sentence for Mohammad Noor after the Minnesota Supreme Court reversed Noor's third-degree murder conviction. The former officer is accused of fatally shooting Justine Damond when she approached his squad car after calling 911 to report a possible sexual assault in the alley behind her home.
Noor was originally sentenced to 12.5 years in prison for third-degree murder, but the Supreme Court clarified what constitutes as third-degree murder and ultimately decided that the ruling could be overturned.
The judge announced the resentence after listening to impact statements from her family.
"In our opinion, he should stay longer in prison than the 12.5 years. Since that will not happen, we believe he should serve the sentence that comes as close as possible to the one first imposed upon him," Damond's family said to the court. "The maximum term of 57 months is the proper outcome of this resentence hearing."
Noor could be released as early as late this year if he his granted credit for time served.