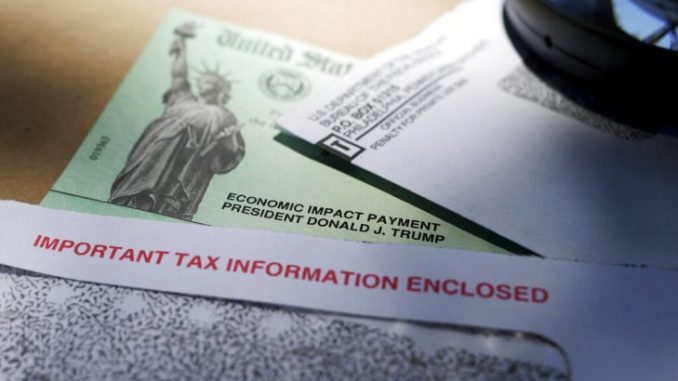 OAN Newsroom
UPDATED 8:35 AM PT – Wednesday, October 7, 2020
President Trump is calling for bipartisanship among lawmakers on Capitol Hill and is asking them to reach an agreement over coronavirus relief for the American people. In a series of tweets Tuesday night, he demanded the House and Senate come together.
The House & Senate should IMMEDIATELY Approve 25 Billion Dollars for Airline Payroll Support, & 135 Billion Dollars for Paycheck Protection Program for Small Business. Both of these will be fully paid for with unused funds from the Cares Act. Have this money. I will sign now!

— Donald J. Trump (@realDonaldTrump) October 7, 2020
The President then asked for House Speaker Nancy Pelosi to pass a "stand alone bill for stimulus checks" and noted that he's ready to sign the legislation "right now." His remarks came after he previously ordered all COVID-19 stimulus negotiations with House Democrats to stop while accusing the House speaker of acting in bad faith.
If I am sent a Stand Alone Bill for Stimulus Checks ($1,200), they will go out to our great people IMMEDIATELY. I am ready to sign right now. Are you listening Nancy? @MarkMeadows @senatemajldr @kevinomccarthy @SpeakerPelosi @SenSchumer

— Donald J. Trump (@realDonaldTrump) October 7, 2020
President Trump accused Pelosi of only wanting to bail out poorly run blue states and refusing to agree on his $1.6 trillion plan. He then said his administration plans to pass a "major stimulus bill" for hard working Americans and small businesses after he wins reelection.
The President's announcement came hours after Federal Reserve chairman Jerome Powell said the lack of federal stimulus puts the country on the wrong track to a stable economic recovery.
"The expansion is still far from complete at this early stag, I would argue that the risks of policy intervention are still asymmetric," he stated. "Too little support would lead to weak recovery, creating unnecessary hardship for households and businesses."
Senate Majority Leader Mitch McConnell has said he fully supports the President's decision to walk away from negotiations if Democrats refuse to agree with outlined terms. If an agreement is not met soon, the Senate has been asked to shift their focus towards confirming President Trump's Supreme Court nominee Amy Coney Barrett.