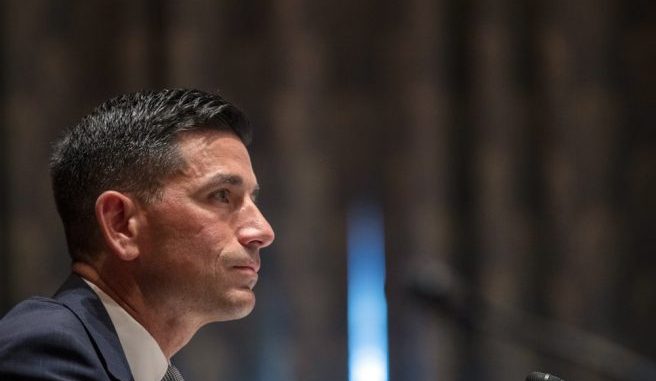 OAN Newsroom
UPDATED 2:00 PM PT – Wednesday, October 7, 2020
According to acting DHS Secretary Chad Wolf, a recent immigration enforcement operation in California was a massive success. Wolf touted "Operation Rise" on Wednesday after federal agents apprehended scores of criminal illegals.
"In just five days, between September 28th and October 2nd, our officers in California arrested 128 illegal aliens wanted for some of the most heinous crimes imaginable," he said.
Wolf also slammed California officials for prohibiting the arrests, citing sanctuary city policies. He added these sanctuary state policies only encourage crime and have nothing to do with compassion.
"Instead of fulfilling our shared mission to protect our communities, they would rather play politics with the law by enacting so-called sanctuary city policies to the detriment of our country's safety," stated the secretary. "Some mistakenly believe this is compassionate, but…there is no compassion for the Americans whose lives have been destroyed or ended by these policies."
Wolf reiterated the DHS and ICE will continue to enforce the immigration law in similar sting operations across the country in coming weeks.