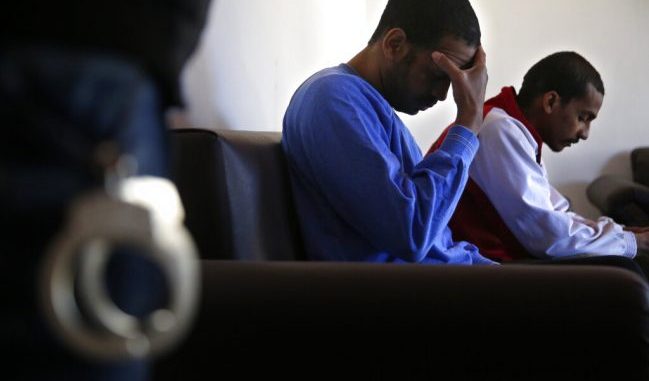 OAN Newsroom
UPDATED 2:55 PM PT – Wednesday, October 7, 2020
Two members of ISIS, known as "The Beatles," will face trial in the U.S. for the torture and murder of several American hostages. DOJ and FBI officials made the announcement during a press briefing on Wednesday morning.
"We are here to announce the indictment of Alexanda Kotey and El Shafee Elsheikh," stated Assistant Attorney General of National Security John Demers. "El Shafee and Kotey were members of the notoriously brutal ISIS hostage taking cell that became known as 'The Beatles,' a name their captives gave to them because of their British accents."
The two suspects have been accused of taking part in the kidnapping and murder of four people, including two journalists and two aid workers.
"The defendants are charged with terrorism offenses relating to the hostage taking and killing of four Americans, as well as nationals of the United Kingdom and Japan," explained Demers.
One of the victims, American aid worker Kayla Mueller, was tortured, raped and ultimately died during her captivity. Her parents reflected on their experience during the Republican National Convention in August.
"On August 4th, 2013, ISIS terrorists stopped her vehicle and took her captive," Mueller's parents said in a joint statement. "For 18 months, she endured and we endured an agonizing back and forth between us, the Obama administration and ISIS."
The suspects were captured by Kurdish forces in 2018 and taken to a U.S. military base in Iraq. They are now facing eight charges, including conspiracy, hostage taking resulting in death and giving material support to terror organization.
If found guilty, they may each serve life in prison.
"We have been inspired by their memories, moved by the determination and grit of their families, families which will never rest until justice is done," added Demers. "Although we cannot bring back your children, we will do all that we can (to) obtain justice for them, for you and for all Americans."