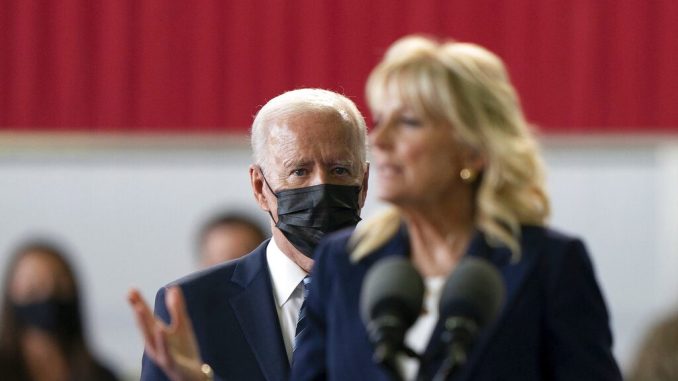 OAN Newsroom
UPDATED 11:18 AM PT – Wednesday, August 24, 2022
Double vaccinated, double boosted First Lady Jill Biden has, once again, test positive for COVID-19. Antigen test results from Wednesday afternoon proved to show a so-called "rebound" case of the virus. These results followed a negative test from just the day before.
Kelsey Donohue, the Deputy Communications Director for the First Lady, insisted that Mrs. Biden is not currently experiencing a reemergence of symptoms. However, Donohue confirmed that the First Lady will remain in Delaware to reinitiate isolation procedures.
According to a separate White House official, President Joe Biden tested negative for COVID-19 as of early Wednesday. Nonetheless, he is expected to mask-up for the next 10 days when indoors. The President also experienced a "rebound" case of the virus last month. According to reports, these types of scenarios can happen to coronavirus patients who take Paxlovid, antiviral drug, for treatment.
The First Lady initially tested positive for COVID-19 earlier this month while on vacation with President Biden in South Carolina.